$FRLF (copy) VERY PROFESSIONAL


Post# of 283
Posted On: 02/08/2018 9:29:42 PM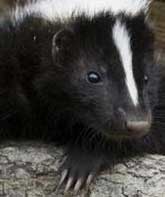 $FRLF (copy) VERY PROFESSIONAL ANSWER FROM PR DIRECTOR... PLEASE READ
Hello Terrence,
Thanks for reaching out to me and for be a stockholder.
Due to SEC regulations, we cannot tell an individual anything that hasn't already been released to the public. Fortunately, some answers that you are looking for have been released to the public.
Our whole business model is to make acquisitions that are going to add gross revenue and net profit. We are always looking at potential candidates to acquire. I can't discuss current negotiations with any particular candidate because it is not public information. We are being very aggressive in our search for good companies to acquire.
Our exit strategy is to be bought out by a major player that comes into the Cannabis and Industrial Hemp Industry but we think it will be a couple of years away and we think it will be either a Pharmaceutical, Liquor or Tobacco/Cigaret company. These companies are chomping on the bit to get into the industry but waiting in the sidelines to jump into the industry. When they do it will be a feeding frenzy and should increase the value of all the companies in the industry.
As to private money, we are allowed to accept private investment and can talk to you about those possibilities.
Give me a call when you have an opportunity. My cell is (DELETED). I am on the Pacific Coast. I work a lot (because I enjoy working) and sleep time is erratic. I tend to be available from 7:30 am PST to 11:00 pm PST. You never need to worry about waking me from sleep because I turn off the cell phone ringer when sleeping even if I take a nap, which isn't too often.
If you hold your position in FRLF, I think you will be very surprised (in a positive way) as to how happy you will be with it. We are very concerned about being forthright and upfront about all that we do. We follow all regulations that is put out by the SEC. We try to be an example for the rest of the Industry and are transparent about all that we do. The CEO who is one of three directors and myself, Executive VP and also a director have been taking 95% of our salaries in company stock rather than cash for at least the last two years that is how much we believe in the company and where we are headed. The third director of the Board of Directors is an outside (doesn't work inside the company) director, Paul F. Pelosi Jr. Mr. Pelosi is the Executive Director of Corporate Governance Initiative, which is a nonprofit resource for public companies to support good governance and ethical actions within the company.
Thanks again for reaching out to me and for having the confidence to purchase our stock on the OTCQB.
Best regards,
Raymond P Medeiros
Corporate Secretary
Director of Business Development and PR
Freedom Leaf, Inc.

(0)

(0)
---
$MJ