Tapinator, Inc. (TAPM) Blazing Trails in Blockchai


Post# of 49
Posted On: 02/08/2018 7:18:23 PM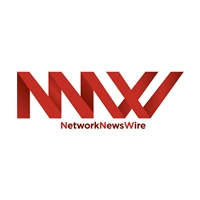 Tapinator, Inc. (TAPM) Blazing Trails in Blockchain-Based Gaming App Development
- Tapinator has more than 300 mobile gaming titles
- Company's games have attracted more than 450 million player downloads
- Company in position to be early leader in emerging decentralized apps market
The advent of smartphones and tablets has given rise to a generation that is constantly looking down—a fact that has profitability going up for mobile gaming innovators like Tapinator, Inc. (OTCQB: TAPM). With a portfolio of more than 300 mobile games and counting, Tapinator has attracted more than 450 million player downloads of its titles, which include hit games like ROCKY™, Solitaire Dash, Video Poker Classic and Dice Mage.
TAPM began as a social/desktop games developer and successfully transitioned into the mobile gaming space when mobile apps became the gaming world's new frontier. Striving to stay at the cutting edge of innovation within the gaming market, TAPM is now foraying into distributed applications and games that leverage blockchain technology, as discussed in a recent article (http://nnw.fm/Gm2lr).
At the commencement of 2018, Tapinator announced the formation of a new subsidiary, Revolution Blockchain LLC, which was created to focus on the development and publication of these blockchain-driven distributed apps and games (http://nnw.fm/vI95l). Revolution Blockchain's first product, slated for launch during the second quarter of 2018, will employ blockchain technology for the storage of game payments and assets through fungible tokens on the blockchain.
Blockchain-based gaming apps have the potential to help resolve issues related to the security of players' in-game assets. Though players may invest years in a mobile game, rising through achievement levels and amassing in-game assets, they don't "own" those assets, and they also have no way to safeguard them. It is believed that blockchain-based apps can help resolve these types of problems.
Tapinator is now positioned to be an early leader in the emerging decentralized apps market. In contrast with apps that run backend code on a centralized server or computer, decentralized applications, or DApps, run their backend codes on a P2P network, which eradicates the problem of having a single failure point and makes the apps more stable. Scalability potential is also greater for these apps.
Tapinator is very excited about its in-development crypto gaming products. More information will be released by the company as launch of the first Revolution Blockchain product draws nearer.
For more information, visit the company's website at www.Tapinator.com
Please see full disclaimers on the NetworkNewsWire website applicable to all content provided by NNW, wherever published or re-published:
http://NNW.fm/Disclaimer

(0)

(0)
Tapinator Inc. (TAPM) Stock Research Links



---