$AAZ.V HUGE NEWS Azincourt Energy Outlines Upcomin


Post# of 768
Posted On: 02/02/2018 10:19:15 AM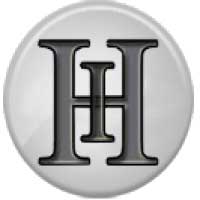 $AAZ.V HUGE NEWS Azincourt Energy Outlines Upcoming Manitoba Lithium Work Programs
Vancouver B.C., February 1, 2018 – AZINCOURT ENERGY CORP. ("Azincourt" or the "Company"; TSX.V: AAZ) is pleased to provide an update on it's upcoming exploration work programs with partner New Age Metals Inc. (TSX.V: NAM) at the five newly acquired lithium projects in the Winnipeg River Pegmatite Field, Manitoba, Canada.
The Winnipeg River Pegmatite Field is host to numerous lithium-rich pegmatites in addition to the world-class Tanco Pegmatite, a highly fractionated lithium-cesium-tantalum (LCT) type pegmatite that has been mined at the Tanco Mine since 1969 in varying capacities for spodumene (a major rock unit for lithium (Li)), tantalum (Ta), cesium (Cs), rubidium (Rb), and beryllium (Be) ores.
Exploration work is scheduled to begin in late March (or early April, depending on weather), with a field program that includes detailed mapping of known pegmatite outcroppings on the Lithium One and Lithium Two projects. This will be followed immediately by a comprehensive chip sampling program designed to prioritize targets for the initial drill programs anticipated at both properties during the months of May, June and July.
http://azincourtenergy.com/azincourt-energy-o...-programs/

(0)

(0)
---