IEG Holdings Corp. (IEGH) is Lending to the Under-


Post# of 32
Posted On: 01/22/2018 5:13:24 PM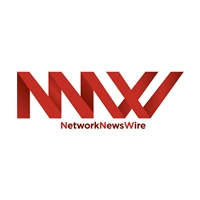 IEG Holdings Corp. (IEGH) is Lending to the Under-Banked in 20 US States
- Offering consumer loans in 20 states
- Robust underwriting standards
- Successful track record in the industry
Despite living in the country with the world's most sophisticated financial system, 16 million American adults are 'unbanked', according to the latest 'Report on the Economic Well-Being of U.S. Households' issued by the Board of Governors of the Federal Reserve System (http://nnw.fm/29Obr). Unbanked consumers are those without "a checking, savings, or money market account." In addition, another 43 million or so are 'under-banked', defined as having a deposit account but also using at least one alternative financial service in the prior year. Yet prick the people who fall into these two market segments and, like their better-banked brethren, they will bleed, being no different. That similarity extends to their need for certain banking services, such as the personal loans offered by IEG Holdings Corp. (OTCQB: IEGH). The Nevada-based company offers loan products, under the label 'Mr. Amazing Loans', to residents of 20 states.
Who hasn't needed, at some point, a personal loan for an emergency or to finance some venture? Yet banks are notoriously finicky. As Bob Hope once observed, "A bank is a place that will lend you money if you can prove you don't need it." Moreover, non-bank lenders charge usurious rates. The typical payday loan has rates ranging from 391 percent to 521 percent annual percentage rate (APR) on loans ranging from $100 to $1,000, according to the Center for Responsible Lending.
Conversely, the rates offered by Mr. Amazing Loans are affordable and designed with low, fixed repayments to fit into consumer budgets, with the added goal of helping clients reach a stronger financial position. The company offers $5,000 and $10,000 personal loans over a five-year term at rates ranging from 12.0 percent to 29.9 percent APR in 20 states, including Alabama, Arizona, California, Florida, Georgia, Illinois, Kentucky, Louisiana, Maryland, Missouri, Nevada, New Jersey, New Mexico, Ohio, Oregon, Pennsylvania, Texas, Utah, Virginia and Wisconsin.
Thoughtful underwriting standards separate gold from the straw. To be eligible, a consumer must, among other criteria, have a minimum gross annual income of $40,000, a minimum credit score of 600 and a steady employment history. Loans are originated, processed and serviced out of the company's Las Vegas corporate offices, which eliminates the need for IEGH to have a brick-and-mortar office in each state where it is licensed to conduct business. Consumers are able to receive same-day processing and are assured of no hidden or additional fees, no prepayment penalties and reasonable interest rates.
IEGH has a 6 1/2-year track record of originating, underwriting and servicing personal loans to under-banked consumers. It has become adept, through that experience and knowledge in the consumer finance industry, at achieving a meaningful return on its loan portfolio. In addition, the company has the clout to attract capital markets financing, as it has signaled with recent private placements of common and preferred stock. IEGH has two wholly-owned subsidiaries, IEC, its U.S. operating entity that holds all its state licenses, leases, employee contracts and other operating and administrative assets, and IEC SPV, a bankruptcy remote special purpose entity that holds the U.S. loans. The company recently introduced a third subsidiary, Investment Evolution Crypto, LLC.
Paul Mathieson, IEG Holdings chairman and chief executive officer, has over 22 years' experience in lending, funds management, stock market research and investment banking. Mathieson founded IEG Holdings Limited in Sydney, Australia, launching the Mr. Amazing Loans business in that country in 2005 and then in the United States via IEGC in 2010. He was awarded Ernst & Young's 2007 Australian Young Entrepreneur of the Year (Eastern Region). Mathieson is joined by Carla Cholewinski, who serves as chief operating officer with over 37 years of experience in the finance industry, including banking, credit union management, regulatory oversight, debt securitization and underwriting.
For more information, visit the company's website at www.InvestmentEvolution.com
Please see full disclaimers on the NetworkNewsWire website applicable to all content provided by NNW, wherever published or re-published:
http://NNW.fm/Disclaimer

(0)

(0)
Mr. Amazing Loans Corp (MRAL) Stock Research Links



---