Good day all, hope you have a nice sunday. To sta


Post# of 35
Posted On: 01/14/2018 7:57:37 AM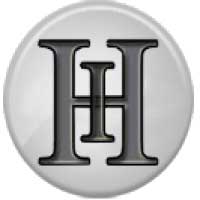 Good day all, hope you have a nice sunday.
To start with; I reply messages as far as times allows, you understand.
Another thing; click on my name, if you`re intrested of my stockpicks.
So, whats new on rare earth metals... well, soon there will be a meeting.


The industry will gather; share thoughts, questions and do new deals.
I think we are at the right spot at the right time; the industry grows.
Even if it`s just a handfull producers outside China, the trend is up.
Still, even with Peak Resources and the few non-china alternative -
there will be a demand/supply problem soon/increasing.


Consider the amount of HREEs who are projected for various applications, the few companies who actually reach to production
(see Peak Resources) will be able to take advantage of the strong demand.



Off those few; Peak Resources stock is very undervalued today.
Compare with peers; resource size, type of rare earth and management experience in this very special industry.
Finally; the shareprice today, compared with peers - we are going to explode at least 5-10 times to current sharevalue within this year.

(0)

(0)
---
Ulf53