Matt Veal 2018 address to shareholders.


Post# of 14999
Posted On: 01/01/2018 2:53:27 PM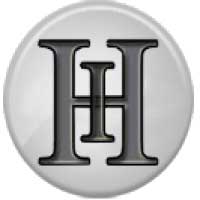 Matt Veal 2018 address to shareholders. Keep the faith!
An Official address from Matt Veal CEO of Hangover Joe's!
Dear Stakeholder,
As we begin 2018, the number one question is, what is the plan to begin trading, which is the purpose of this document. People also want sales information, which will be discussed briefly as space and attention is at a premium since there are holidays to enjoy. It goes without saying, I'd like to extend my best wishes for 2018 to everyone, and am thankful for the opportunity to continue working on this company.
Without further ado, let us begin with how we plan to proceed on the question of returning to trading.
To begin trading again, I think the SEC is going to be looking for comfort the issues of recent years are not a risk in some way to trade again. We have had plenty of indirect communication with the SEC, through 3 sets of lawyers on this. We do have a plan on the convertible lenders, to be discussed shortly. One of the things the SEC will want, when a registration statement is presented, is broker dealer to submit a form 211. At one time that was fairly routine, but these days finding someone who will do that is very difficult, and finding one who is not affiliated with the toxic lenders is even harder. What would it take for the new firm to step forward? We would certainly need to be in a position where the toxic loans are not an issue. Can that be done? Yes. Have we identified a firm that will do the 211, that is not tainted by the toxic lender issue? Tentatively yes. Do we have the Lawyers and accountants needed to do the work? This will be Solvable soon we believe. We can do and will do all of this.
Chances are we are going to have to be disruptive to do these things. We like being disruptive.
Yes, we still believe there is a path for us to return to trading based on new sales, and perhaps investment capital from the more traditional sources in 2018, but even if that doesn't materialize, the financial world described above has changed in unimaginable ways recently and we think a new and better way is available to us no matter what. In 7 years much has been accomplished, perhaps not yet the overall goal of the company of a major financial success, but more than enough to justify continued building towards that goal. There are some roadblocks, and this plan is intended to assess a path forward, in spite of obstacles. It is not the only path, but hopefully after reading the assessment, with revisions, this path or some variation of it will be favorable to Hangover Joe's. Our sales have been strong and selling dealership have added the company.
The plan being presented to you is to for the follow the ICO/blockchain route beginning in 2018 additionally to add as many of the 200,000 stakeholders we have ranging from shareholders, social media followers, vendors, customers, dealers, agents, and friends and family to our blockchain as well. We think we can speed this plan up to trade again in 2018, below i will explain in detail and wish not to bore you.
As we said 2017 was the year of the dealer and it was indeed that. SMS brought in quite a few dealers but many in our opinion were not given the proper training. We made the choice - since it is our business and brand - to take over the dealer program and we did. Like a lot of businesses, people get out of it what they put in it. We have been able to give the dealers training and help maintain some of the SMS dealers but then we are starting to add our own dealers in our image. We will continue to add dealers and grown the brand domestically in 2018. But much is going to change, both domestically and internationally. We are going to totally revamp and re-build the Hangover Joe's website so it becomes a fully integrated selling machine that works with the blockchain but also fully integrates itself into social community in many ways. We will start moving our brands in large selling platforms via Facebook ad's and twitter and Instagram and via other social platforms.
We will be taking the brand to the people in a way we have never done before. This will create larger revenues and it will also help our dealers out in their markets because if someone buys a 12 pack of shots online they will also look for them in their local stores. Just as Amazon and other retailers have grown online sales we understand there is a fast community of users for our brands who will experience our brands and share with their community and friends. Our social worth will explode and grow. Internationally, we cannot be happier with Cure Korea and their CEO very forward thinking and is building the brand very well. They will be supplying the Korean Military in 2018 and growing the brand both in stores but also via social networks also via companies that act as representatives and taking the brand into ridesharing as well as moving it on an individual basis. They will expand into Japan and also are looking into expanding into China and other places throughout Asia.
We are still working with our European distributor and it does take time to go through the legal systems in Europe but we are making advancements and both parties are in communication and agree this venture will lead us both to great success. We have also been in discussions with an Australian company and one of the members of Cure Korea is Australian and has an interest in becoming part of the Australian team. We will be seeing the Aussies again within the next month in New Orleans and things are moving forward on this front.
The rebuilding of this company is a planned design based on a new system and we will once again lead in this and shake the OTCBB up a bit when we do return. Don't you agree some folks need a good shaking and we feel they are already shaking! Increasing our dealers is another big part of more distribution in 2018 and we will add more advertising to find better dealers for the brands. The Jerky has been a huge success, and we have a deal already tentatively in place that we think will be a game changer. We will not go into much into detail as not to let the cat out of the bag but more distribution will see this come into place and there are strategic partners very excited to make this happen.
Our new order or system of doing business will be quite revolutionary. It will soon come that via the block chain a person in India can purchase our stock and our product and as an example, we can make a company such as Spotcoin convert currency from anywhere on the planet and become part of our community of shareholders and part of our social community. To quote the old Bob Dylan song "The Times They Are a Changing". They are changing for the better for not only our Company but for our community of believers, shareholders, dealers and fans of our brand. We are going to blow the brand up in ways it has never experienced. We will be introducing a whole line of clothing with over 150 items and they too will be promoted via advertising and the social community. What we know is Hangover Joe's is a lifestyle brand and people love and embrace it. We also will focus on School Fundraising in 2018 with our dealer's network and will be going to an 8oz and pound bags of jerky for schools.
Regarding the Blockchain, some readers may be familiar with what we are talking about, and some may not. To keep things moving, were going to present a discussion of what we are talking about (including some things that we aren't pursuing). We will follow with why it makes sense, provide additional detail about how we intend to get this done, and end with a preliminary timetable. There will no doubt be further questions and further communications over the coming year.
What do we mean by Blockchain?
Cryptocurrencies and blockchain are social media 2.0 for money, accounting, some aspects of law, and a healthy sector of the entire economy.
Although many readers have varying degrees of understanding of the blockchain, ICOs, Smart Contracts, and Cryptocurrencies, we think a quick review of the relevant past is a good starting point. Currently, like the internet boom, cryptocurrency has the excitement but the clear path of how it will play out is not as well known in the public arena. Looking back, what happened can be understood after the fact but of course understanding in advance is rare. However, in spite of upheaval, the internet boom has continued, riding the benefits of the ever-decreasing energy consumption of computer chips, which is continuing and projects to expand even more in coming years. This process of increasing chip performance in a few short years should reach its theoretical maximum as a new generation of chips are expected to be released within a few years that use no net energy. So far, the internet revolution has had quite a journey, everything from the original email applications, home pages, e-commerce, addition of telephones and other devices including the internet of things, apps, social media, cloud computing, augmented reality, and now the blockchain.
With The birth of cryptocurrencies and the blockchain, a funny thing happened along the way. The "inventors" of bitcoin (who evidence points to be the National Security Agency, a branch of the US Government), in their desire to build a superior application, while testing, determined based on game theory an ideal approach for sharing information (more on that later). Up until recently, business information exchange platforms were based one-on-one exchange. If there was a need to bring in others, it was added ad hoc. This was easily the most efficient means at the time, in that adding other parties was costly. The creation of supercheap computing power, opened up a possibility of adding others on a cost-effective basis, first through social media, and now expanding on that to a shared, decentralized database/ledger called blockchain. There is no question that the blockchain was created to facilitate the most effective currency possible, as known under a school of thinking called Gresham's law, that holds that the cheapest and most effective currencies will replace the previous currencies over time (cryptocurrencies are 20 times cheaper to create than paper currencies). The surprise was that the cost and effectiveness advantages originally designed for cryptocurrency had so many other positive applications, including the ones contemplated by this discussion.
Accounting-wise, Blockchain is at heart an upgrade over double entry accounting which has been in use for approximately 500 years. Accountants often call it Triple-entry bookkeeping - originally proposed by Ian Grigg in 2005. Another term used for blockchain is distributed ledger - a technological system that is an asset database that can be shared across a network on multiple sites, geographies, or institutions. All within the system can have access to the ledger via copy or connection to a larger database. The concept is that if the information in double entry accounting can be made available on a more widespread basis, the overall processing cost would go down for the entire population, trust would increase, and the availability of data would greatly enhance the knowledge base leading to better decisions by all participants.
Simply put, blockchain involves upgrading accounting ledgers from a single party to a shared ledger with ten participants. The number 10 was worked in game theory to be the ideal number to maximize the costs and benefits. The ten participants agree on the correct recording in chain fashion, and each ten transactions are recorded electronically in a block, and the results are encrypted with a link that is numbers and letters and the likelihood of any inappropriate tampering reduces to infinitesimal odds. Smart contracts are added to the system, which are a Computer code, attached to a blockchain transaction, which is executed under predetermined conditions and intended to facilitate, verify, or enforce the negotiation or performance of a contract. Additionally, the entire system is governed by a white paper and features a "smart arbitration" system to prevent costly litigation. An overview of implementation issues will be provided later but for now a working assumption that a more trustworthy system can be built and should outperform what was originally in place, perhaps dramatically.
The cryptocurrency aspect of a blockchain is a communication of value of the assets within that chain, but by no means is it the sole function of the blockchain or is it a necessary part. It is possible, and due to the issues below, perhaps necessary to separate the two for at least a while. We propose to use an intermediary such as Spotcoin for the users to participate in the cryptocurrency aspects of the blockchain if they desire, but for us, we believe the cost and challenges of establishing a currency is prohibitive at this time. Should circumstances change, we will reconsider this view of course.
But if a cryptocurrency is too expensive, what about the blockchain itself?
For now, let's assume eventually the issues discussed later are resolved, which armies of people from Cryptocurrency miners to government officials to engineers, attorneys, and computer companies are all working on, and jump to the question of why these people are working on improving the blockchain in the first place.
The following is a list of advantages of the blockchain for the Company (and some stakeholders, with additional benefits to them discussed in the next section).
1. Accounting cost - Having ledgers for ten different users reduces posting labor by maybe not 90%, since there is some downloading etc. now, but maybe 50%. Why? A chain of ten interested parties would work like this. Let's say we had a user in the window business. One day he bought a window from home depot as part of a rehab of a facade for a jimmy johns building. Right now, he would have a general ledger he keeps books with. He downloads the transaction from the bank, but he has a set of books and so does the bank. but there are a lot more interested parties that just the two, and at best the rest get just totals, often 45 days later, scrubbed by accountants protecting someone else possibly. Block chains use ten parties agreeing on one transaction at the point of sale. anyway, the ten parties might be:
The actual business, let's call it the Ideal Home Improvement Company (IHIC). IHIC had a credit line with household finance. and of course, home depot didn't own the window at all, Andersen windows had it on consignment. So, they have a ledger entry too. And of course, Andersen Windows probably owes GE Credit. Right now, Andersen Windows communicates directly with home depot using an EDI (electronic data interface), so they do know what happened since the title passed at the cash register. But GE credit didn't so they have some posting labor, and all they got was summary info. Remember Home depot has to pay a Hedge fund for financing costs, plus it has to pay its landlord a certain amount of each sale for rent. And then the government is owed tax, and the landlord has to pay a real estate investment trust hedge fund for their cut. Blockchain either has these parties as participants or the parties can access the detail on the public aspect of the blockchain if one is agreed to. Originally, there were ten ledgers. now they all get EDI entries or summaries, both require auditors and posting labor. But with blockchain that's reduced cost, maybe not 100% but a lot, maybe 50%.
2. Cost Reductions by reducing deceit and errors. Right now, anyone that runs an accounts payable dept. knows they better correct a minimum of 1.5% errors you get in every population. Some is corrected mechanically but if not that you do it by hand. You also eliminate some legal costs, at least the due diligence side, and potential investors and lenders have the data available for all to see. Additionally, as high as 3% of all products shipped have a deceit issue of some sort, either direct theft, product issues, shipper abuse, or insurance cost.
3. Some other benefits of a fully functioning blockchain include Freeing up of capital, Lower transaction costs, Speeding up of certain processes, Provide security and trust, Recording RFPs and Transactions, Immutable record of agreed economics, Payment and Settlement solutions such as Quicker, cheaper payment, particularly in overseas transactions (elimination of the letter of credit system with its costs), records of Parts Warranties, Vehicle Servicing, Odometer recordings , cheaper EDI Communications, and Communications with no intermediary, and the elimination of legal costs in due diligence.
4. At least as much benefit is in the new data available. This data is needed to know trends faster, and with blockchain the ownership of the data's benefits can will with the user, rather than third parties such as Facebook. It is said that Data is the "oil" of the 21st century.
While each of these is an incremental improvement over the present system, the new equilibrium is believed, when included with new advancements such as a widespread implementation of the internet of things, to be an upgrade of the worlds present currency system to finally successfully handle the quadrillions of dollars tied up in derivatives and debt that is harmful for large sectors of the world's economy. The state of optimism for what lies ahead has increased after years of inability of our society to accomplish major goals.
For now, let's agree that with ever increasing computing power (expectations are for both quantum computing and a zero-energy chip to enter the marketplace soon), we are going to have a major upgrade in cheap computing ability available in the very near future. Some argue that the Blockchain is a Digital Noah's Ark for that world ahead. But for now, it's probably useful to take a look at the present equilibrium and what is needed to achieve the state where Blockchain is and looks to be headed.
Current Status Expectations, and Issues in the Blockchain Space
Although chances are few of us use the blockchain at the moment, its already on the periphery moving fast to wider adoption. First, Initial Coin Offerings (ICOs) are predicted to reach a collective cap of $1 trillion in 2018. Blockchain has successfully been adopted for overseas cargo shipments, using an IBM platform using what's referred to as the Maersk system – including our 2017 Korea shipment.
The major accounting and consulting firm Deloitte has predicted 10% of the world's economy to cut over to the blockchain within 8 years if not sooner. the blockchain would involve selection of a platform (I'm a fan of amazon even though it's not really highly functional yet. The standards for the US Trucking Industry Platform, representing almost 5% of the US economy, with Georgia Tech as the lead academic, looks to be 18 months away or so. IBM's platform is out but is too expensive, the Maersk platform discussed above is out and has taken international shipping by storm, but I'm not sure it's for us, and other less important choices are available). Fast Company says blockchain is headed to 500 million employees using the technology worldwide within ten years.
Even after several years of use and development, a series of issues remain towards a fuller implementation of the blockchain. The ultimate success in resolving these issues is subject to twists and turns. The list below provides a reasonable view of what work lies ahead for the blockchain to be successful.
Government approval – originally the government viewed cryptocurrencies as a novelty but over time their growth has brought the government to where it has now become concerned. New regulations are occurring monthly and while most are predictable, they do bring costs with them. Differing nations also add complexity to this international technology. Fear not, Governments have good reason to want digital currencies to be successful, it's a much better way to administer taxes, bring major portions of the economy back into the governments purview (everything from offshore funds, the underground economy, the unbanked sector, the illegal sector, arms trading and terrorism and the like). Currently 3% of the world's economy is just flat illegal, and maybe another 10% is borderline, things like offshore, shakedown, money laundering, tax avoidance, corruption / bribery of government officials, etc. Another 10% or more is unbanked - If You can't buy anything without the digital currencies and blockchain, those bad things start to end. Governments like that, tax bills drop, and effectiveness of government skyrockets.
Transaction Speed and Scalability – this is probably the biggest hurdle to widespread adoption. Public blockchains are currently limited to 3-20 transactions per second. Visa is capable of approximately 56,000 tps. With computing power and energy improvements it's easy to predict an increase in speed, but settlement times sometimes involve human processes (such as the immediate settlement of disputes) that are not totally worked out.
Width of Adoption – For all of the talk, until a technology is widely adopted it isn't totally available in all situations. An "aha" moment on a large scale public use is needed. No one is sure when or what that will be. A whole new equilibrium is being built, with accountants and programmers obtaining certifications, no doubt lawyers soon to follow, and service aspects of all types becoming available, but no yahoo has come along to create excitement about what is mostly accounting and data.
Past Failures – The basic ideas for blockchain and cryptocurrency have been around almost as long as the internet was created by DARPA in the 1970s. Banks tried to create a system with some of the same concepts and failed. PayPal and other payment services saw the opportunity but chose to not pursue them due to uncertainties pointed out by legal counsel, not all of which have been resolved. Bitcoin's brand has been tainted by unscrupulous users. Any electronic financial system faces constant attack by hackers in search of "Big Game". Any system being replaced will resist and simultaneously try to adapt to protect their interests. Projected losers in a blockchain system will be Factoring/finance companies, Voice business transactions, Paralegals, and Brokers, Shippers and carriers that are not compliant or transparent among others.
Data Privacy - By definition, all data is held by all participants, careful protocols have to be agreed to encrypt commercially sensitive data in any ecosystem. Some blockchains are not totally public or otherwise limited to certain parties by agreement.
Collaboration - Many applications of blockchain require agreement of protocols within industries. Trucking, Banking are two industries taking leadership roles but the processes are not uniform within industries or within countries.
Commercialization - Blockchain applications code are generally open source and can be utilized anonymously, so IP is difficult to protect.
Amendment problems - With electronic seal from encryption, some errors will go undetected and trapped. Anyone buying health insurance has seen the problem, which can be annoying and expensive.
Why does it make sense for Hangover Joes?
In spite of the difficulties ahead, our assessment, which we believe the discussion supports, is that Blockchain will be successfully adopted throughout much of the world's economies, and that the adoption of the blockchain will be successful for our company and many of its current and hopefully new followers in the future. It will be helpful in areas that have been problematic in the past for our company and for potential users of our blockchain.
Hangover Joe's has seen initial rises, crashes, and the beginnings of a resurrection – all healthy signals for the Company if it can demonstrate the ability to learn and grow from difficulties. No stone is being left un-turned to get this company to a successful equilibrium, in part because of the appeal of what has went well, and the belief there are solutions to the challenges we have faced. There is no stopping the brand or the company.
In particular, not having the blockchain in the past cost us considerably. Chargebacks have cost us tens of thousands and we have had expensive processors in the past. It's hard to estimate the cost of stock shorting and bashing to our investors – we estimate millions of dollars. It's also adversely affected our ability to obtain financing. Middlemen of various kinds have also pocketed millions in capital that would have been available to us in a decentralized investment ledger such as what we plan to use from the state of Delaware. Worse, Inability to take advantage of data from party areas to spread product around the world has cost us millions we believe.
There are variations on a theme but the blockchain theoretically can increase the trust and reduce the middleman roles which should make Joes much better at using its 4 advantages (strong sales in "party type" locations, social media strength, international branding, and follow on products). As they say, "no matter what business you are building, you'll always be a media company." This has been our strategy and we believe this gives us a major advantage in building a profitable blockchain to complement our core business operations.
Do we have the knowledge and experience to pull this off? Among other things less specific to this plan, we've been involved in disruptions from the beginning of the internet. Similar to the blockchain, management was involved in taking the internet startup mailstart (for email) and webbox (for data storage) public, plus a few years in the telecom data business, so the background in the industry is there, with some limitations, but enough to begin the process and find needed help along the way, hopefully from within the joe's community.
So, is joe's disruptive? Absolutely. The idea that a hangover can be recovered from quickly is disruptive. People try to do it all the time, some more than others. But the best cure – ours - hasn't taken root in the public consciousness just yet. That's not an easy task, and there are plenty of reasons why that hasn't happened. Some think that the loss of production from hangovers is estimated at $250 billion US. Then why wouldn't this be worth trying to cure. Any disruption is best understood by the status quo it replaces. But who has an incentive to leave it alone?
Several parties believe that the status quo is best retained. The 450 billion dollar spirits industry for one. This industry has added wine as an even larger component with the belief it doesn't cause hangovers. Likewise some have incentive to say they don't have hangovers, either due to a mistaken belief in biological superiority or a belief that expensive liquors don't cause hangovers. Anyway, plenty of vested interests, be it taxes, the lack of demand for increased productivity in society due to the off-book unemployed sector, and the like, hasn't created a big push towards eliminating hangovers so far.
Disruptions don't always take place where or why you think it will, and when either. This much we know, Joes works, it has a following and can have a bigger following with effort in the right places.
How do we plan to get this done?
Our plan can be summarized as follows: Technical accomplishments beginning to come online in the next 2 years arising from blockchain technology offer the company an increased ability to target itself to specific customers and stakeholders in a far more efficient and promising way than anything previously available. While following the timetable below, we believe we can restructure the company's obligations, equity, and to bring in capital - all based on the blockchain, in the first favorable capital markets for at least some small companies in 15 years. We then plan to proceed to implement blockchain in every aspect of the company's business as soon as possible, and also make our networks available to our social media followers to facilitate their interests. We then plan to use the data from the blockchain in a way that takes advantage of opportunities and in turn avoids the use of limited resources in situations which aren't favorable.
In terms of capital raising, the new SEC rules for this came out in August, if we go this route we have a market maker not beholden to the toxic lenders (harder to find than you may think), a new transfer agent that uses the blockchain, a new securities firm, and a whole new financial infrastructure. The cost of the restructuring will be reduced, and protections from past abuses will be possible in a way that had never been possible in the past. Step one is to start a new Delaware company, using the blockchain to record its shareholders, and do an Integrated Coin Offering (ICO). We can bring in some existing investors as founders, but our initial plan will be to follow the guidelines using what's called a regulation d 506 c offering. That just starts with accredited investors and takes advantage of the hot market. From there we can start trading using a second offering through Startengine and in time acquire the holding co shell, which can be reorganized using the blockchain. We pay the holding co for the rights to the trademark. Taking out the toxic lenders will be accomplished on our terms and not theirs. Although the final cap table is not resolved, we expect to reduce the float by considerably over a billion - we will provide a very disruptive return to trading for the brand and shareholders.
We will add to our business model by offering to our stakeholders a blockchain called BlockSpace.
BlockSpace will have varied features, including ones on the list below:
Theme of Decentralized Community of partiers, supplies and the like, that Buy and Sell party supplies, wedding services, and the like
Assistance to Joe's Dealers and Multilevel Marketing Services
Advertising to and from end consumers, Asset-backed operations, Technology providers that enable the proliferation of technology, and payment, Engineers and Smart-Contract Analysts, Data providers and warehouses, Attorneys that focus on smart contract concepts, other Blockchain technology startups, specialists, accountants, consultants and others
Sell music and DJ services
Rating services
Book bands
Articles, trends and links to other blockchains such as Photochain where users can be paid for the content they have generated
Payment services
Services such as blockcert for employment verification
Blockchains have allowed trading of digital resources and assets against some economic value. And this has led the world into another level of sharing economy, such as renting out some space on hard drives.
Startup services
Promotional services
In addition, we will be open to sell anything (legal of course) our users want to make available. In the same sense that Amazon.com started as a bookseller, and now has a much more varied product offering, we will be looking to add many more things, including matters that are simply a service to our users and their friends but not necessarily business ventures, over the coming years.
Blockspace will operate essentially the equivalent of home pages to the entire next-generation internet. Our blockchain will also feature the benefits of aggregation to our users upon achieving critical mass. Our intent is to not reinvent the wheel, but simply facilitate the rest of us to have a broadly useful blockchain that ties to other specific blockchains where needed.
We will complete a whitepaper that governs all activities of the chain. while we be encouraging cooperation, sincerity/good will and protection of our users. We will also include prohibitions such as the following:
Immediate and irrevocable forfeiture of any share or rights where a stock shorting, shorting by hedge, derivative, or any other transaction.
Immediate and irrevocable forfeiture of any share or right involved in bashing and falsification or unsubstantiated rumor, online bullying, or threats of any kind towards the corporation or the members of its blockchain.
Immediate and irrevocable forfeiture of any share or right involved in appropriate conduct, ranging from intimidation, intolerance, disrespect, failure to follow legal requirements, attempted deception, and the like. We seek to ensure that the behaviors that cause others to drink be removed from our community.
Immediate and irrevocable forfeiture of any share or rights where an actual or attempted destruction or alteration of a record of any kind, any hacking, any identity theft, any online inappropriate practice as judged by the joe's chain's governance.
Please forgive our indulgence as to the airing of grievances from the Company's past. As painful as what we've been through as been, our guiding principle going forward is governed by game theory. To be more specific, an influential book written in 1984 called The Evolution of Cooperation, where the author (Robert Axelrod) showed that a cooperative but determined player (i.e., willing to cooperate first and reluctantly forgive another's occasional defection) would, over time, find enough similar players to create an ecosystem of cooperators and dominate, over time, those players who were looking to take advantage of other's working towards the common good in every single interaction. We sometimes may be tolerant of behavior that is not totally cooperative; If we believe that an identity is at risk if a repeated-play competitive game develops, as people have to behave very differently than if it's not. More to the point, we accept that some should behave differently if their identity is at stake, because of the importance of status within the group. It's the rational thing to do.
What is the preliminary timetable?
January 2018
Idea
Idea, business case and market research
March 2018
Project evaluation
Development of the Blockspace App prototype
April 2018
Strategy & Design
Go-Live of the Blockspace App prototype
June 2018
Preparation for Crowd Sale with StartEngine
Communication and marketing activities
Commitment of the Joes Community
Commitment of the photography community
Legal form
Cap table – acquisition of majority of shares from Joes Holding Corp and Settlements
Advisers and new team members
Announcement on BitcoinTalk
Completion of Governing Whitepaper
Q3 2018
Pre-Sale preparations
Pre-Sale at special discounts for early investors / Initial ICO presale to accredited investors on AngelList
Q4 2018
Transition
Alpha-version of the Blockspace App
Offline events for shareholders, Stakeholders and Members (Meetups etc.) Continuous Marketing Measures
Q4 2018
Main Sale event
Partnerships with Cryptoexchanges – including Spotcoin
Completion of ICO and Commencement of Trading, Using StartEngine, their brokerage firm to do the Form 211 to resume trading, submission of a registration statement to the SEC, and completion of the Blue Sky filings to allow trading in the various states.
Q1 2019
Operation
Blockspace App Version 1.0 on the Ethereum Mainnet (tentatively)
Trading at Crypto Exchanges and on the OTC
Q2 2019
Continual improvement
Blockspace App as standalone client on all common operating systems
We do believe there is a path to trade again in 2018 and also speed this process and that is the goal.
If you've been able to navigate through all of this, and if you'd thought the author might be more highly enthused about accounting systems than the average person, almost like he's been waiting for years for his favorite topic to be in fashion, you are correct. And while sincere attempts have been made to lessen or eliminate biases, they are there, rightly or wrongly. We acknowledge few plans actually materialize in the way originally proposed. This document is no doubt fairly complex, and will probably trigger more questions than activity as the year begins. We look forward to 2018 and the chance to initiate the processes described here, and hopefully finally begin to perform in the way we've believed was possible from the Company's inception. I hope what we have described above answers many questions but we are sure it will create new ones. We here at the staff and management of Hangover Joe's want to wish each of you and your family a very Happy New Year! God Bless you all!
Matthew Veal, CEO / CFO
January 1, 2018
Thanks,
Matthew Veal
#GetShorty!

(1)

(1)
---