AppSwarm, Inc. (SWRM) Innovating both Gaming and B


Post# of 114
Posted On: 12/21/2017 6:43:26 PM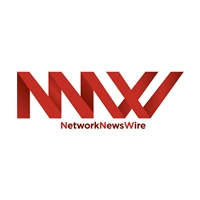 AppSwarm, Inc. (SWRM) Innovating both Gaming and Blockchain Technologies
- Role playing games (RPG) in casino- and movie-themed applications are one of four revenue streams for diverse SWRM, which leverages its large studio relationships
- Management of SWRM hopes to achieve revenues of roughly $7 million by FY2018; company recently entered cannabis mobile app market in joint venture focused on blockchain technology and bitcoin payment options
- Market for virtual reality games is projected to grow to $40 billion by 2020, reflecting a compound annual growth rate (CAGR) of 61.3 percent over five years
AppSwarm, Inc. (OTC: SWRM) markets unique and niche offerings in the role playing games (RPG) market, giving players specialized titles such as 'Avenging Soldiers' on Google Play; 'Komandir – War Front VR', a virtual reality shooting game; 'Soccers', available on the App Store; 'Dead Uncleansed' and 'Turtles, Huh?'.
This market is just one of the revenue streams for AppSwarm, which boasts a growing portfolio of mobile game titles. 'Avenging Soldiers' generates sales from in-app purchases that gamers buy to accelerate game play. It boasts four different characters and five unique weapons.
'Komandir – War Front VR' puts SWRM in the virtual reality gaming market and is available on Google Play and the App Store. A virtual reality shooting game, it allows players to enjoy a 360-degree immersive gaming environment. It works with numerous VR headsets and offers a number of exciting features, including auto shoot, auto zoom-in and zoom-out and auto aim. This sophisticated game offers users a full battle scene.
SWRM is a high-technology application acceleration firm which engages in joint ventures as well as marketing and developing in the multi-platform games industry. Interactive development and joint ventures play an important role in the company's growth strategy. Management of the company projects revenues of $6 million to $7 million by FY2018, according to Ron Brewer, CEO and director of AppSwarm (http://nnw.fm/s8XgP).
The company's management team recently used its business and technical expertise to enter the cannabis mobile app market through its partnership with SinglePoint, Inc. (OTC: SING). The two firms have agreed to conduct a shared rollout of mobile applications (http://nnw.fm/d9jN7). These are specifically focused on solving issues is the cannabis space using blockchain technology and bitcoin payment options. The apps will be available where legal and feasible, but not in all 50 states.
According to SuperData Research, as quoted by Virtual Reality Reporter, the virtual reality video games market is expected to reach $40 billion by 2020, with a nine-fold jump in households that have at least one VR device (http://nnw.fm/H5plD). The dollar growth shown by SuperData Research reflects a five-year compound annual growth rate (CAGR) of 61.3 percent. The report finds that platforms driving the growth will be PC ($16.3 billion), mobile ($15.6 billion) and console ($8.5 billion). Software sales in virtual reality are projected to reach $24.5 billion by 2020, with $15.9 billion in hardware sales.
For more information, visit the company's website at www.App-Swarm.com
Please see full disclaimers on the NetworkNewsWire website applicable to all content provided by NNW, wherever published or re-published:
http://NNW.fm/Disclaimer

(0)

(0)
AppSwarm Inc (SWRM) Stock Research Links



---