Pot Stock Bull Market Primed for Even More Growth


Post# of 84
Posted On: 12/20/2017 5:57:10 PM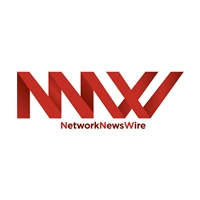 Pot Stock Bull Market Primed for Even More Growth as Major Markets Legalize
CannabisNewsWire Editorial Coverage: With the looming legalization of marijuana in California slated for next month and Canada preparing for legal recreational use July 2, 2018, it is no surprise the North American Marijuana Index is at record highs, up roughly 67 percent since late October. The recent $22.6 billion forecast for the U.S. market by 2021 from leading analyst Arcview, combined with conservative estimates from Canada's Parliamentary Budget Office of around $6.2 billion by next year for the Canadian market, is helping to fuel a massive influx of capital into the sector. Particularly attractive are innovators like biopharma developer InMed Pharmaceuticals, Inc. (CSE:IN) (OTCQB:IMLFF), which has a compelling biosynthesis technology that will allow the company to manufacture bio-identical cannabinoids of every naturally occurring ones in-house, without the need for plant feedstock. Robust, high-yield and cost-effective biosynthesis technology like this could eventually acquire substantial market share that is currently held by some of today's leading medical marijuana producers, such as Aurora Cannabis, Inc. (TSX:ACB) (OTCQB:ACBFF), Canopy Growth Corp. (TSX:WEED) (OTC:TWMJF), Aphria, Inc. (TSX:APH) (OTC:APHQF), and Hydropothecary Corp. (TSX.V:THCX) (OTC:HYYDF).
With a market cap of around $102 million and a strong pipeline of novel, rapidly developing cannabinoid-based drug therapies, shares of InMed Pharmaceuticals, Inc. (CSE:IN) (OTCQB:IMLFF) are up well over 450 percent year to date. The company's biosynthesis process, while revolutionary in the application of manufacturing cannabinoids, is fundamentally based on a tried and tested methodology used extensively throughout multiple industrial applications. For example, bacteria or yeast-based systems are currently employed to make pharmaceuticals like biosynthesized insulin used daily by millions of diabetics worldwide. The only thing that may be more attractive to investors than the company's potentially disruptive cannabinoid biosynthesis technology is the actual drug development pipeline, which currently spans areas from dermatology (INM-750 for Epidermolysis Bullosa) and ocular (INM-085 for glaucoma), to the enormous pain management market (INM-405).
InMed recently filed a provisional patent application in the United States for INM-405 and other unique cannabinoid-based topical pain treatment compositions, directly addressing a pain management market on track to hit upward of $77.1 billion by 2023, running at a 4 percent CAGR. The need for alternative pain management therapies is demonstrated by the United States' $504 billion nationwide opioid crisis.
In a press release announcing the patent, InMed Chief Scientific Officer Dr. Sazzad Hossain, a co-inventor of the patent, was keen to point out how there is "a significant need in the field of analgesia" for a product like INM-405, which can treat pain via a topical route of administration, and thus "reduce systemic exposure and any associated side effects."
InMed's ingenious use of genetically engineered microorganisms to produce cannabinoids not only opens the gates for industrial-scale manufacturing of naturally occurring cannabinoids, it provides commercially viable access for the first time in history to the rarest and most sought-after ones. The sophistication of InMed's biosynthesis platform for drug engineering is evident from examples like the ocular hydrogel formulation being developed in conjunction with the University of British Columbia. The company recently demonstrated a first of its kind hydrogel-mediated cannabinoid nanoparticle offering, which uses a unique tissue-specific delivery vehicle that forms a thin, uniform, gel-like 'lens' over the cornea, via the natural reflex of blinking.
Eric A. Adams, president and CEO of InMed noted specifically how the aforementioned nanoparticle hydrogel study offers investors, as well as industry participants interested in the company's technology, "further validation of InMed's capabilities in moving the science of cannabinoid pharmaceuticals forward."
Adams elaborated, explaining that such data, in conjunction with the company's renowned scientific team, collaborators, rapidly expanding patent portfolio and list of publications, as well as ongoing R&D efforts — all added up to an unmistakably serious demonstration of the company's "depth of know-how" and supports InMed's "trajectory to becoming an industry leader."
InMed has been making significant progress leveraging its biosynthesis technology to advance its growing pipeline, and the overall R&D effort has been significantly enhanced by the company's proprietary drug/disease targeting bioinformatics assessment tool. These kinds of finer details about the company's capabilities are likely a large reason why InMed has generated such a great deal of market buzz, with TheSeedInvestor.com putting the company as one of the "5 Cannabis Biotech Stocks to Watch."
"Extracting cannabinoids for medicinal applications using an agriculture-based model involves a lengthy, expensive and labor-intensive process of planting, growing, harvesting, extracting and purifying. To avoid the shortcomings of an agricultural approach, several biotechs have turned to chemical processes to produce synthetic cannabinoids that can deliver consistent quality, thereby overcoming some of these concerns and increasing their prospects of gaining FDA approval. However, synthetic production can be expensive and can present potential safety issues. It is difficult to synthesize compounds that are identical to their natural counterparts, and the slightest structural variations can affect the quality and safety of the finished product," writes the sector-focused news outlet (http://nnw.fm/rrmO3).
The Seed Investor also provides a rundown of the sector's top performers of last year, showcasing short-term gains of as much as a whopping 1,600 percent in some cases, most of which are up 100 to 200 percent or more year to date (http://cnw.fm/YJu5Q). The Seed Investor has its finger on the pulse of the ongoing process of cannabis legalization taking place throughout the U.S. and Canada and is dedicated to delivering the best actionable intelligence on this potential $100 billion by 2020 industry, where investors can look to nail down opportunities of 1,900 percent plus gains or more.
Another cannabis industry market mover is Aurora Cannabis, Inc. (TSX:ACB) (OTCQB:ACBFF), which gained ,419 percent between June 2015 and November of last year, during which period this Canadian medical marijuana producer and distributor received its license to sell. One of only 35 currently licensed producers in Canada, this $2.54 billion market cap producer boasts the lowest cost-per-gram in the country and is the only producer in Alberta, where the company's rurally-located 55,200 square foot facility has access to fresh mountain-fed water, as well as low corporate tax and power rates. With a share price that is up over 210 percent year to date (as of the December 15 close at $5.58 per share), Aurora was the first Access to Cannabis for Medical Purposes Regulations (ACMPR) applicant to construct a purpose-built, state-of-the-art facility and chose a location supremely suited for long-term growth. The company has another 40,000-square-foot facility in Quebec and is currently constructing a gigantic 800,000 sq. ft. facility at the Edmonton International Airport.
Aurora is one of many Canadian producers who could greatly benefit from InMed's consistently high-purity, pharmaceutical-grade biosynthesized product.
Canopy Growth Corp. (TSX:WEED) (OTC:TWMJF) saw gains of 1,090 percent between August 2015 and November 2016, and is currently up 95.53 percent year to date (as of the December 15 close at $15.33 per share), with a market cap of some $2.96 billion. Fortune 500 producer and marketer of beer, wine and spirits, Constellation Brands (NYSE:STZ), known for iconic brands like Corona beer and Svedka vodka, recently purchased a nearly 10 percent stake in Canopy Growth. This leading diversified purveyor of dried, oil, and softgel cannabis products, has become somewhat synonymous with the industry itself via brands like Bedrocan and Tweed, the most recognized marijuana production brand in the world. The company is superbly poised to benefit alongside other large licensed producers under the forthcoming Canadian regulatory regime. Particularly in Canada's largest province, Ontario, where Canopy has its massive 40-acre, 500,000-square-foot campus.
Aphria (TSX:APH) (OTC:APHQF) rose 967 percent starting just shortly after its IPO, from February 2015 to November 2016, and is currently up nearly 182 percent year to date (as of the December 15 close at $11.14 per share), with a $1.7 billion market cap. The company prides itself on producing high-quality, safe and pure pharmaceutical-grade medical cannabis. Aphria hit a big milestone recently with receipt of a key Dealer's License from the Canadian government, allowing the company to possess, sell and transport medical cannabis oil and resin to hungry international markets. The company is progressing nicely with the four-part expansion of its fully-funded Ontario facility, which will soon tout a greenhouse footprint of an astonishing one million square feet. This new capacity will bring Aphira's production up to an estimated 220,000 pounds plus per year of high-quality cannabis, which will be produced at one of the lowest costs in the industry today.
Hydropothecary Corp. (TSX.V:THCX) (OTC:HYYDF) is up nearly 116 percent year to date (as of the December 15 close at $3.06 per share), with a market cap of roughly $271 million. And shares of this ACMPR licensed producer located in Quebec are up over 242 percent since mid-July this year, an uptrend period beginning shortly after the upsize of the company's $25 million bought deal private placement with Canaccord Genuity (OTC:CCORF). Hydropothecary is one of only two licensed producers in Quebec and has an enviable market position with innovative products like the company's Decarb Micro THC and Decarb Micro CBD ready-to-consume, activated medical marijuana powders. Priced at just $3 a gram, Decarb is some of the highest quality, lowest cost premium cannabis on the market and provides a much sought after alternative to smoking, vaping, or cannabis oils.
The soaring stock prices of high value operators in this nascent industry may be just the beginning of the bull market for pot stocks, as truly substantial markets like California and Canada come online via blanket recreational use legalization. And while the obvious foreground plays like plant producers who are focused on the medical market (until the recreational one becomes viable) make a lot of sense, the biotechs are arguably where the long-haul profit taking will most likely eventuate for a variety of reasons. A company like InMed is a triple play here: with scalable high-capacity biosynthesis capabilities allowing them to bypass the growers, a significant R&D capability and associated pipeline of developing cannabinoid therapies, as well as the raw licensing potential that is inherent in the company's proprietary biosynthesis and bioinformatics technology.
For more information on InMed Pharmaceuticals, please visit: InMed Pharmaceuticals, Inc. (CSE:IN) (OTCQB:IMLFF)
Please see full disclaimers on the NetworkNewsWire website applicable to all content provided by NNW, wherever published or re-published:
http://NNW.fm/Disclaimer

(0)

(0)
InMed Pharmaceuticals, Inc. (IMLFF) Stock Research Links



---