AV1 Group, Inc. (AVOP) is Providing the Ideas and


Post# of 344
Posted On: 12/18/2017 5:17:19 PM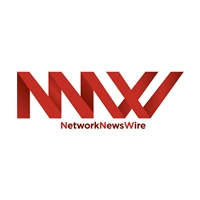 AV1 Group, Inc. (AVOP) is Providing the Ideas and Solutions to Make Our Cities Smarter
- Urban planning 'Smart City' solutions provider
- Interests in the LED and cannabis sectors
- XFIRE Smart Systems poised to win many contracts
As advances in digital technology continue to transform our private lives, they are, naturally, at the same time altering the way we congregate in villages, towns and cities. Cities may arise organically through random factors such as geography, natural resources and migration, but such 'free growth' left unchecked can result in disaster. There are indications, for example, that Houston's 'hands-off approach to urban planning… may have contributed to (the) catastrophic flooding from Hurricane Harvey', according to this Washington Post report (http://nnw.fm/w0VvZ). To deal with such unintended consequences at the macro level, modern urban management is now embracing the concept of the smart city, a single entity designed to improve the quality of life of its citizenry through the implementation of user-friendly digital technologies. In response to this new paradigm, AV1 Group, Inc. (OTC: AVOP), through its XFIRE Smart Systems division, is offering a menu of urban development solutions to manage city assets and services more efficiently through the integration of cutting edge information technology.
The smart city concept is more than just hyperbole or hype. At the recently concluded (October 3-5) third annual Smart Cities Week in Washington, D.C., participants discussed the best ways to implement modern transportation infrastructure, offer Wi-Fi to the public, satisfy energy requirements and provide protection against a variety of violent threats. The smart city concept also embraces human psychology and mental health, a hot button topic given the recent spate in U.S. mass killings. One workshop had the theme 'Happiness as a City Indicator'. Given the eclectic mix of services any modern city requires at present, only the most innovative companies like AVOP are offering the right solutions.
This menu of services includes the Apollo LED Series, which is more than an intelligent lighting solution. The Apollo has the capability to provide street-wide wireless access for many different applications. Its design includes an all-in-one housing that incorporates a wireless MESH radio. This allows remote access and monitoring of infrastructure but also allows for secure access to additional applications. One such application is the iSLC, an intelligent wireless controller that uses state-of-the-art self-forming and self-healing mesh networking. Economical enough for employment on individual lamps by remote operation, each iSLC provides dimming of LED lamps based either on programmable dimming schedules or inputs from motion and light sensors. The iSLC is powered using a DC input provided by the LED power supply and can work in conjunction with legacy lighting products.
Since the wirelessly-integrated Apollo iSLC Series can communicate on frequencies of 900MHz, 2.4GHz and 5GHz and has the ability to create a MESH network over a city block or a city-wide area, it is ideal for deployment in smart parking meters that will accept payments made electronically. The iSLC can also work with charging stations, which, as EV adoption grows, are likely to become as ubiquitous as gas stations are now. The same factors apply to utility meters. With the integrated Automated Meter Reading/Advanced Metering Infrastructure (AMR/AMI) solution, municipalities can replace manual drive-by solutions with digital meters that MESH and link wirelessly to a central network. This will save time and costs while improving customer service and the ability to accurately monitor and control valuable resources.
Recently, AVOP announced it had initiated a pilot program for a major city in Michigan to design and implement its SMART City transition with an estimated order of approximately $5.5 million (http://nnw.fm/2bBdT). XFIRE Smart Systems' partner, Apollo Smart Lights, a provider of LED lighting solutions, will manufacture the lighting product for the projects. So far, the company's XFIRE Smart Systems division has been awarded three lucrative contracts, and more are in the offing.
AVOP also has its fingers in other pies. Apart from the smart cities market, the company has subsidiaries in the LED and cannabis sectors. A recent Goldman research report highlighted these areas. It cited a July 2017 report issued by Markets and Markets that projects the outdoor LED lighting market enjoying a 13.7 percent CAGR from 2017 and reaching $21.95 billion in 2023. It also referred to ArcView data that projects the U.S. cannabis market growing by a tremendous 30 percent CAGR with revenue slated to leap from $6.7 billion in 2016 to $22.6 billion in 2021. The Goldman report has set a price target for AVOP of $0.75.
For more information, visit the company's website at www.AV1Group.com
Please see full disclaimers on the NetworkNewsWire website applicable to all content provided by NNW, wherever published or re-published:
http://NNW.fm/Disclaimer

(0)

(0)
Omid Hldgs Inc (OMID) Stock Research Links



---