MGX Minerals Inc. (CSE: XMG) (FKT: 1MG) (OTCQB: MG


Post# of 68
Posted On: 12/12/2017 5:49:46 PM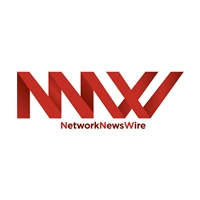 MGX Minerals Inc. (CSE: XMG) (FKT: 1MG) (OTCQB: MGXMF) Relies on a Strong Investment Strategy to Continue Developing Portfolio

- MGX Minerals is working to identify new opportunities, acquire interests, and work with industry experts to boost its investments
- The company's proprietary process reduces the lithium extraction from 18 months to a few days
- MGX has acquired 2 million acres of brine bearing formations and has 75 percent working interest in the Lisbon Valley project
MGX Minerals Inc. (CSE: XMG) (FKT: 1MG) (OTCQB: MGXMF) continues to develop maintain interest in lithium, magnesium, and silicon projects in North America. Its key investment strategies have paid off. By recognizing and identifying opportunities for large scale development, engaging in aggressive acquisitions and implementing a strategy while mitigating execution risk with the help of industry experts, the company has improved time to market and diversified its portfolio.
MGX Minerals has worked with engineering partners to create a low-energy design process. The ability to cost-effectively extract minerals from brine wastewater is valuable on many fronts, from the general economy to investors looking to participate. Allowing the concentration of lithium and other minerals in under a day, the company's proprietary petrolithium process takes the place of an evaporation method that can take as long as 18 months, reducing this to just days. Its process also reduces the amount of land needed to process the mineral. Recovery rates are significantly improved as well.
A number of achievements have been noted recently. Wastewater and lithium brine were processed from eight different projects, at a one-cubic-meter-per-hour rate, in August 2017. The effort proved the economic viability of the company's technology. MGX also succeeded in employing the rapid recovery process to recover concentrated lithium from heavy oil evaporator blowdown wastewater. In April, results from the Saskatchewan Research Council, which conducted independent laboratory testing, noted the success of the extraction process. At the Sturgeon Lake oilfield, it measured a recovery of 83.7 percent lithium and a concentration of 461 parts-per-million of lithium.
An innovative process and solid investment strategies have enabled MGX Minerals to offer benefits to a number of markets. As the production of lithium steps up, there is the potential to develop a yield supporting the demand for large energy storage systems, improved batteries for portable electronics, and hybrid/electric vehicles. Globally, the lithium-ion battery market has the potential to hit $93 billion by 2025.
The scale of investment strategies has given MGX access to engineering and financing expertise as it expands its operations. Nearly 2 million acres of brine-bearing formations have already been acquired. The low global supply of lithium (and high demand) is just one example of why the company's extraction method, and investment skill, matters. An operating agreement to acquire a 75 percent working interest in oil and gas leases, with a private lender, gave MGX access to the Lisbon Valley project, which covers parts of Utah and Colorado. Here, lithium brine as high as 730 parts per million has been found.
In addition, the company's portfolio extends into the wastewater treatment market, which may represent an industry worth $45 billion a year by 2025, according to research group Global Water Intelligence. Its technique can be used to process wastewater. Therefore, opportunities for revenue generation are high moving forward.
For more information, visit the company's website at www.MGXMinerals.com
Please see full disclaimers on the NetworkNewsWire website applicable to all content provided by NNW, wherever published or re-published:
http://NNW.fm/Disclaimer

(0)

(0)
MGX Minerals Inc. (MGXMF) Stock Research Links



---