There are plenty of facts here


Post# of 3304
Posted On: 12/07/2017 6:47:17 PM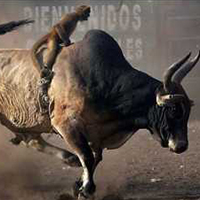 There are plenty of facts here birdbrain. Nobody here is pressuring anyone to buy buy buy. You have already proven your agenda and you're being ignored because of it. We are just a bunch of people who want to see our investments into what seems like a legit company on the verge of something good. Cause us naive, call us pumpers all you want, but the only fact of the matter is, is that your agenda is to cause chaos with stretched truths and speculation.
It's funny because looking back on your history and the hundreds of posts you put up on iScam, you actually pumped up ONCI quite a bit until the price started dropping. Then you claimed FIRE FIRE FIRE and GET OUT WHILE YOU CAN so you could build it higher and higher.
The only pumper here is you and the only agenda here you have it seems is to destroy what's left so you can pick the pieces on the bottom and pump it up again.
Not anymore Bird. Not anymore. Go back to iScam because you are not welcome here. We know your game and it's over.

(0)

(0)
---