Success of Initial Coin Offerings


Post# of 178
Posted On: 12/07/2017 5:30:32 PM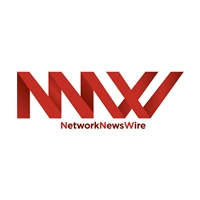 Success of Initial Coin Offerings (ICOs) Shows Increasing Application of Blockchain Technology to Payment Solutions
CannabisNewsWire Editorial Coverage: Since their genesis in 2008, bitcoin and its underlying blockchain technology have spawned entirely new industries. Blockchain technology appears to be finding application in land registries, in protecting personal identities, in "smart" contracts, and in many other areas. The first employment of blockchain was, of course, bitcoin and cryptocurrencies continue as the main users of the technology. The value of digital currencies is now in the billions, led by bitcoin itself, which skyrocketed to a price above $11,000 as of early December. Moreover, digital coins or tokens have been offered to the public recently in a spate of very successful Initial Coin Offerings (ICOs) that in 2017 raised more than $1 billion. As acceptance of cryptocurrencies continues to grow, Global Payout, Inc. (GOHE) (GOHE Profile), Advanced Micro Devices (AMD), Global Blockchain Technologies Corp. (OTC: BLKCF) (TSXV: BLOC), Nvidia Corp. (NVDA) and Overstock.com, Inc. (OSTK) are intensifying their involvement with these exciting new technologies.
Bitcoin is most famously known as a cryptocurrency, but it is also the world's first completely decentralized digital payments system. Its novel decentralized aspect as a means of payment is an important feature and one that breaks entirely new ground. That is because electronic payments, in some respects superior to their paper or physical counterparts, give rise to a "double-spending" problem. Like any other digital asset, a file representing money can be easily reproduced or copied. Other electronic payment systems solve this problem by using a trusted intermediary such as a credit card company or a bank between payer and payee. However, this gives rise to the inevitable transaction costs that those intermediaries charge. The mysterious, undoubtedly clever, inventor of bitcoin, Satoshi Nakamoto, devised a solution to the double-spending problem that replaces the role of trusted third party with "an electronic payment system based on cryptographic proof" (http://cnw.fm/U9cUn). This cryptographic proof is achieved by distributing a ledger to all users of a peer-to-peer network — that is, a record of every transaction. Since this public, distributed ledger is a history of all transactions, with every transaction constituting a "block," it has come to be known as the "blockchain."
Blockchain technology and cryptocurrencies are very much on the minds of executives at Global Payout, Inc. (GOHE). The California-based provider of payment solutions recently announced that its majority-owned subsidiary, MoneyTrac Technology, Inc. (MTRAC), in conjunction with Pegasus Fintech, Inc., is developing a cryptocurrency token for the cannabis industry, a market grossly underserved by the latest financial technology (http://cnw.fm/ZpK9f). Pegasus Fintech, as an innovative blockchain and token accelerator company focused on delivering solutions in the financial services, blockchain and emerging cryptocurrency market sectors, appears to be a fitting partner for MoneyTrac's endeavors in the market.
Leveraging over 30 decades of combined experience, MoneyTrac provides to businesses operating in a variety of alternative or "high-risk" industries a sweeping range of services that create the ability to manage and run their business with optimum efficiency while meeting regulations; streamlining electronic payment processing; and developing an operational structure that plays a critical role in the growth of their business.
"Alternative market sectors are continuing to grow at an unprecedented rate across the U.S. However, traditional business resource and service providers are struggling to keep up with this growth, and in the process, many business owners within these sectors, or entrepreneurs eager to break into them, lack the support and resources needed to help move their initiatives forward," management notes on its website. "The MoneyTrac Technology team aims to establish itself as a key resource to these under-served businesses by offering them an array of services that we have designed to address the specific challenges businesses in a variety of alternative market sectors are faced with on a day-to-day basis."
The creation of the cryptocurrency token will allow MoneyTrac to launch a public initial blockchain offering (PIBCO), a new vehicle for raising funds similar to an IPO. Pegasus Fintech has developed a process for public companies to initiate regulation-compliant PIBCOs in the capital markets (http://cnw.fm/Rwo0X). Global Payout's MoneyTrac division is aiming to become the most recognized brand for financial technology solutions in the cannabis industry, and recently acquired a majority stake in PotSaver, a periodical that provides listings on discounted cannabis-related products for local dispensaries and shops (http://cnw.fm/fP60s).
Since its inception in 2009, Global Payout has been a global provider of comprehensive, customized pre-payment solutions to both domestic and international organizations. In 2014 it introduced its first online payment platform, the Consolidated Payment Gateway (CPG), which allows its enterprise clients to transfer money to international bank accounts, mobile accounts, and prepaid card accounts. Since then, the CPG platform has been further developed and it now forms the basis for the company's new, state-of-the-art FINTECH payment system, launched in 2017. Global Payout offers its FINTECH payment system to many vertical markets to support foreign currency and digital currency exchange, a service that includes ongoing support to government clients and corporate entities in the financial services industry.
The overall flurry of new cryptocurrencies on the market is also raising demand for powerful graphics cards, normally found in PCs dedicated to gaming. These specialized components, called graphics processing units (GPUs), are more effective at mining new digital coins than regular central processing units (CPUs). CPUs are built to handle a multitude of commands, while GPUs are optimized for taking huge batches of data and repeatedly performing the same operation very quickly.
In response to the growing market interest, semiconductor company Advanced Micro Devices (AMD) appears to have modified some of its gaming GPUs for use in mining cryptocurrencies. In August 2017, the company launched a beta version of its Radeon Software Crimson ReLive Edition Beta for Blockchain Compute graphics card driver, according to a Coin Telegraph report (http://cnw.fm/YO72i). Earlier in the year, the company had reported "elevated demand" from crypto-miners.
GPU market leader Nvidia (NVDA) is also experiencing a surge in demand for its crypto-mining gear. In a recent earnings call, its CEO stated that "cryptocurrency and Blockchain are here to stay." The company expects this part of its business to grow as more currencies pop up all the time, opening a completely new market for GPUs. Nvidia plans to tap this segment by offering a special coin-mining SKU (stock keeping unit), a dedicated GPU that meets the needs of cryptocurrency miners, which will cost less than a regular GPU.
Many of these new chips may end up mining coins from tZero, a subsidiary of Overstock.com (OSTK). Through tZero, Overstock is planning a mammoth ICO, reportedly to raise up to $500 million (http://cnw.fm/3nSAn). Overstock, initially launched to sell surplus and returned merchandise, now sells close to $2 billion a year in both new and used merchandise. If successful, its ICO would surpass by far the largest ICO to date, which was Filecoin's $257 million offering.
Meanwhile, Global Blockchain Technologies (BLKCF), through its wholly owned subsidiary, Global Blockchain Mining Corp., has entered into an agreement to acquire a 49.9 percent interest in CoinStream Mining Corp. In turn, CoinStream will acquire an interest in Distributed Mining, Inc. (DMI), which markets cryptocurrency mining software. The DMI technology is likely to be targeted to gamers whose PCs already have powerful GPUs. Anyone with such a machine will then be able to download the DMI software, giving them access to optimized cryptocurrency mining technology.
The blockchain world is fast maturing. What was an interesting fad nine years ago is proving to be the basis for a new paradigm. Presently, blockchain technology is most often employed in cryptocurrencies and payment systems. However, in the future, it is likely to disrupt many industries as exploration of its application in digital identity, asset registration and smart contracts now testify.
For more information on Global Payout, please visit: Global Payout, Inc. (GOHE)
Please see full disclaimers on the NetworkNewsWire website applicable to all content provided by NNW, wherever published or re-published:
http://NNW.fm/Disclaimer

(0)

(0)
---