Trading Update - December 7 Retail


Post# of 2720
Posted On: 12/07/2017 11:35:00 AM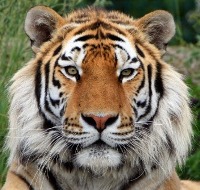 Trading Update - December 7
Retail bids filled at .0001 - got the amount I wanted for all moves up in the years ahead.
After the close I'll try to work out if all was retail or whether there were any obvious cross trades cancelling each other out. I already know how much of the volume was retail buys when the bid was being deliberately being topped up and when it was .0001 x .0001. Also, all buys on the ask from 11:12:01 are real retail as well.
.0001 ask showing is currently 385M - some of that will be people who panicked and tried to take a tax loss but were too slow. In due course they will take their eye off the ball and the number will come down considerably as orders expire, people see big hits on the ask with or without news, and - if still there in 2018 - people keep their lotto as they didn't get the tax loss..
Even if there isn't a move on 2017 on the 2 x CBD product launches, INCC will be on the radar of the OTC market off-the-bottom run up groups now following 90M chunk scanner hits over the last few days.
As always, my strategy will be don't flip any of the cheapest lots - sell the higher price ones for a reasonable profit on surges over time.

(0)

(0)
---
"Per Ardua Ad Astra" - "Through Adversity To The Stars"

A very apposite motto for those who trade successfully in the OTC market..

All posts are my opinion - trade at your own risk.