Leo's email to Cabel on K's


Post# of 40110
Posted On: 12/06/2017 11:33:15 PM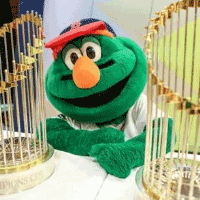 Leo's email to Cabel on K's therapeutic window.
Quote:

---

We are very busy here and probably I shouldn't waste my time addressing pseudoscience articles, however, I believe it is important that our shareholders understand the facts.

Critical's COTI-2 with the nanomolar potency expects that they will be efficacious and safer based on assumption that they can be used at lower doses. However, this rule ignores critical parameters affecting efficacy and toxicity such as physiochemical and absorption, distribution, metabolism and excretion properties, and off-target effects. There are examples of clinically failed compounds with nanomolar potency such as COX-2 inhibitor. The drug like compounds should have a good therapeutic window. Kevetrin has an excellent therapeutic window. It has shown good efficacy in p53 wild type as well as p53 mutant xenograft models. Kevetrin shows IC50 for most cancer cells in micro-molar range whereas IC50 for normal cells such as dermal fibroblast is in milli-molar range indicating excellent therapeutic window. There are instances where effective compounds that would have been discarded during initial stages of drug discovery simply because they did not exhibit nonomolar potency and compounds with nanomolar potency that failed during clinical testing. Clinically efficacious compound does not necessarily need to work at nanomolar rage but it should have excellent therapeutic window. Which we expect from compounds like Kevetrin. What counts are clinical results!

---
More on IC50.
"The half maximal inhibitory concentration (IC50) is a measure of the effectiveness of a substance in inhibiting a specific biological or biochemical function.
This quantitative measure indicates how much of a particular drug or other substance (inhibitor) is needed to inhibit a given biological process (or component of a process, i.e. an enzyme, cell, cell receptor or microorganism) by half. The values are typically expressed as molar concentration.
It is commonly used as a measure of antagonist drug potency in pharmacological research. According to the FDA, IC50 represents the concentration of a drug that is required for 50% inhibition in vitro.[1] It is comparable to an EC50 for agonist drugs. EC50 also represents the plasma concentration required for obtaining 50% of a maximum effect in vivo."
https://en.m.wikipedia.org/wiki/IC50

(1)

(0)
---