Mobile Gaming Acquisitions on Pace to Boom in 2018


Post# of 55
Posted On: 12/06/2017 5:36:55 PM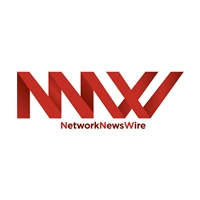 Mobile Gaming Acquisitions on Pace to Boom in 2018
NetworkNewsWire Editorial Coverage: A recently released report projects that revenue from the global mobile games market will reach $40.6 billion in 2017, which is an increase of more than $10 billion from 2015 (http://nnw.fm/d8LBZ). Mobile gaming is unarguably the hottest, fastest-growing sector within the gaming market, and traditional gaming companies are jumping in with big M&A action, buying up smaller creative players in order to develop expertise and market share in the mobile games arena. Looking forward to 2018 and beyond, continued mobile games acquisition fervor could benefit up-and-coming companies like Tapinator, Inc. (TAPM) (TAPM Profile), as giants in the space like Tencent Holdings Limited (TCEHY), Microsoft Corp. (MSFT), Take-Two Interactive Software, Inc. (TTWO), Zynga Inc. (ZNGA) and others continue their significant M&A activity within the mobile games space.
Tapinator (TAPM) is a developer and publisher of mobile games on the iOS, Google Play and Amazon platforms with many assets and advantages in place to attract the M&A interest of bigger companies. Tapinator's portfolio encompasses more than 300 mobile gaming titles that have, collectively, amassed more than 450 million player downloads. As of Q3 2017, Tapinator's expansive number of engaged users equated to 11.7 million monthly active players. Additionally, the company possesses three very strong franchise games ("Video Poker Classic," "Dice Mage" and "Solitaire Dash"), and it has an exciting pipeline of Full-Featured Games scheduled to launch now through Q2 of 2018. It's also notable that TAPM's Full-Featured Games bookings increased by 255 percent for the nine-month period ended Sept. 30, 2017.
Furthermore, Tapinator recently announced (http://nnw.fm/krl2P) that "Virtual Mom: Happy Family 3D," one of the recent games released through its Rapid-Launch Games division—collaboratively developed and published with TapSim Game Studio—has become one of Google Play's Top 100 games in the United States. This game enables players to simulate some of the endless tasks associated with motherhood. As of Nov. 28, "Virtual Mom" had logged more than 600,000 downloads since its Nov. 8 launch and had locked in the No. 5 slot for the "Adventure Games" category within the Google Play U.S. Games Charts. "Virtual Mom" has further experienced impressive performance on an international level, becoming the No. 34 top game in Brazil, the No. 102 top game in China and the No. 97 top game in Russia.
"The global success of 'Virtual Mom: Happy Family' is a great indication of the universal nature of motherhood. It represents a fun, entertaining way for both moms and non-moms alike to get a small virtual taste of the incredible hard work performed by mothers around the globe on a daily basis," Tapinator CEO Ilya Nikolayev said, as quoted in the press release. "The game's rise is also a testament to the importance of 'Girl Gamers' as an audience within the mobile gaming ecosystem. Given the title's initial success, we intend to continue to improve the game, release additional content and potentially expand upon our 'Happy Family' game series."
Another recent announcement (http://nnw.fm/kuhL5) details Tapinator's recent partnership with the Germany-based Robot Cake Games, through which TAPM has acquired the rights to publish "ColorFill," a unique puzzle game designed to attract the fans of games like Sudoku and Minesweeper. Through this partnership, Tapinator has received the publication rights for additional future Robot Cake games, as well, for a period of at least one year. "ColorFill," the first to be released under the Tapinator banner through this partnership, has been soft launched in Canada and Australia and is slated for worldwide release on Dec. 7.
Additional Tapinator titles hitting the scene during Q1 and Q2 2018 include "Divide & Conquer" and "Fusion Heroes. The company also recently released two new full-featured games: "Big Sport Fishing 2017" and "Dice Mage 2." with "Big Sport Fishing 2017" amassing more than 520,000 player downloads within the first week of its global release and with "Big Sport Fishing" and "Dice Mage 2" both being singled out as "New Games We Love" on the Apple iOS platform (http://nnw.fm/Xy3V5).
Tapinator has been lauded as "One to Watch" in the mobile games market, receiving considerable attention with its hundreds of thousands of daily downloads on the iOS, Google Play and Amazon platforms. The company's business strategy involves creating segment-leading full-featured games, like "ROCKY™" and "Solitaire Dash," that result in long-term player retention and that produce attractive ROIs.
The company continues generating enticing and predictable returns through consumer app store transactions and the sale of branded advertisements, with its diversified revenue resources including 51 percent from in-game advertising and 49 percent from consumer purchases made through app stores. Advertisements placed within Tapinator's games are strategically limited to only appear between game levels, which aids in fostering player retention. Game participants are further induced to participate in viewing video ads on a rewards basis.
Through its Full-Featured games model, Tapinator is creating sustainable, franchise-like games that each have the potential to bring in $100 million or more in revenues and which boast product lifespans of at least five years. TAPM employs a set of proprietary dynamic development and marketing processes factored on gaming category, approximated player retention and predicted player profitability.
Headquartered in New York, Tapinator has product development teams in the U.S., Germany, Pakistan, Indonesia, Russia and Canada. Among its current endeavors, the company is actively exploring virtual reality and augmented reality opportunities and has exploratorily released various prototype virtual reality games to gather data before pursuing a more significant product in this category. Tapinator additionally intends to pursue publishing transactions that leverage its network, platform relationships and operational expertise, and management is delving into significant opportunities to expand the company's gaming IP to new platforms like Steam and to leading messaging apps.
All of these attributes, achievements and pursuits make Tapinator an attractive potential M&A target for larger players seeking a piece of the mobile gaming pie—and such companies have been in plentiful supply.
Companies like Tencent Holdings Limited (TCEHY) have made significant acquisitions in the mobile games space in recent years, such as the much-publicized 2016 majority stake acquisition of SuperCell to the tune of $8.6 billion. Microsoft (MSFT) is certainly no stranger to big acquisitions, and near the end of 2014 the tech giant finalized its acquisition of Mojang, the creator of "Minecraft," for $2.5 billion. In February 2017, Take-Two Interactive (TTWO) made its move into the mobile gaming space with a $275.9 million acquisition of Social Point, while even more recently—in early November 2017—gaming giant Zynga (ZNGA) announced it had entered into an agreement to acquire the mobile card game studio belonging to Peak Games for $100 million.
These are just a few examples of big players sitting up, taking notice and taking action to cash in on the red-hot mobile games market. As 2018 draws nearer and mobile games continue to firmly establish a stronghold as the fastest-growing sector within the gaming space, continued acquisition action could spell good news for micro-cap companies like Tapinator.
For more information on Tapinator, visit Tapinator, Inc. (OTCQB: TAPM)
Please see full disclaimers on the NetworkNewsWire website applicable to all content provided by NNW, wherever published or re-published:
http://NNW.fm/Disclaimer

(0)

(0)
Tapinator Inc. (TAPM) Stock Research Links



---