Trading Summary - December 6. As


Post# of 2720
Posted On: 12/06/2017 4:44:22 PM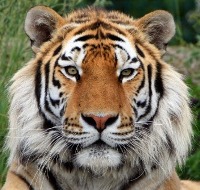 Trading Summary - December 6.
As stated earlier, the ask at .0002 bears at my analysis yesterday that only 170M was bought at .0001 by retail bidders and that the rest of the trades cancelled each other out (like the black hole of July 2016 (prior to the 3-month run).
Today 123.4M was shown as traded.
Of that, 10.265M was bought on the ask at .0002 including a buy of 4.785M at 11:49:00 when it was obvious that no more significant amount of .0001s were going to fill.
That leaves 113M that could have been bought at .0001 by bidders.
Although I don't believe all hat was picked up by retail - as I still had another 20M on a long-term bid that didn't fill yesterday and it didn't get filled today - in the absence of any obvious MM>MM neutral mirror trades I'm going to count the whole amount as loaded in the Off-The-Bottom Loading Summary.
That summary is in any event just an assumed worst case to help work out what might be left at the next ask level when the stock moves back up towards .0010 at some point in the future.
Reality is always better than that as some who believe basher nonsense or get impatient sell for a loss along the way and the ask at any particular level ends up thinner than anticipated from the record of what was originally bought one tick below.

(0)

(0)
---
"Per Ardua Ad Astra" - "Through Adversity To The Stars"

A very apposite motto for those who trade successfully in the OTC market..

All posts are my opinion - trade at your own risk.