Let's get a good definition of


Post# of 53093
Posted On: 12/06/2017 1:21:42 PM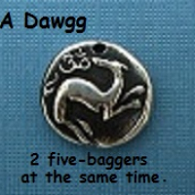 Let's get a good definition of a 'biker'.

There is of course the love of a motorcycle
out in the open air.
Especially after the 8th day on the roads.

Then the part that most don't quite get
but is easy to see once you get it is this:
There is no dumbass within 8 or 9 feet.

(0)

(0)
---