Open - December 6. 202M .0001


Post# of 2735
Posted On: 12/06/2017 9:41:56 AM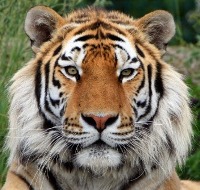 Open - December 6.
202M .0001 (topped up after yesterday) x 334M .0002.
So it appears my analysis was correct on only 170M being picked up by retail at .0001 yesterday based on the number of .0002 left when the first 2 x 90M + 20M .0001s went off 1.5 minutes before the close yesterday.
I'm not flipping any .0001s at .0002 (per my well-known way of trading - keep cheapest for big runs - trade others on surges up) and the .0002 figure appears correct.
Busy trading elsewhere so I will analyze what element of the .0001s shown today are MM>MM / short cover / wash after the close.
I have a long-standing bid for .0001s that didn't fill yesterday and I already have the qty of .0002s I want for future runs in 2017 and all next year so I don't need to watch all day.

(0)

(0)
---
"Per Ardua Ad Astra" - "Through Adversity To The Stars"

A very apposite motto for those who trade successfully in the OTC market..

All posts are my opinion - trade at your own risk.