Trading Summary - December 5. For


Post# of 2728
Posted On: 12/05/2017 5:43:10 PM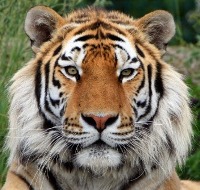 Trading Summary - December 5.
For the purposes of the off-the-bottom summary, I'm going to assume the following unless I hear by PMs of personal retail bid pick ups in excess of 170M:
380M x 2 in believed cross trades and not counted - see post below.
170M retail bid pick-ups at .0001 (I got mine) during panic selling caused by first of above in remaining 32 seconds before the close..
8M bought on ask at .0002 earlier.
I may start the clock again from .0001 up on the loading summary at the close tomorrow depending on what I see on the ask at .0002 as now there will not be so much blocking at .0003 and above as some have clearly decided to sell for a loss and their absence will make INCC much thinner to the upside - exact repeat of the 3Q 2016 situation where the majority of .0001s that were "traded" on the bid did not go to retail hands.
It's going to get interesting when this gets run up at some point in the next few days / months and we see how many basher / flippers suddenly remain silent whilst they still have the cheapest shares.

(0)

(0)
---
"Per Ardua Ad Astra" - "Through Adversity To The Stars"

A very apposite motto for those who trade successfully in the OTC market..

All posts are my opinion - trade at your own risk.