AT THE RISK OF SOUNDING REDUNDANT,


Post# of 992
Posted On: 12/05/2017 7:50:05 AM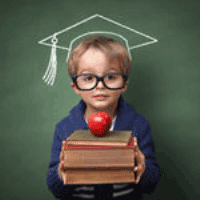 AT THE RISK OF SOUNDING REDUNDANT, I WOULD LIKE TO EXPLAIN THE NUMBER ONE PROBLEM I SEE WITH OTTV INVESTORS.

JOHNNY FALCONES JOB AS CEO IS TO GROW HIS COMPANY AND ALONG WITH IT THE PPS. IMO HIS BUSINESS PLAN IS GENIUS. HE CAPTURED THE LATINO NICHE AND MADE ALL THE RIGHT CONNECTIONS. HE IS DOING HIS JOB.

OTTV INVESTORS, NOT SO MUCH. SEEMS AS THOUGH WE WORRY ABOUT ALL THE WRONG THINGS.. MIGHT I SUGGEST WE WORRY ABOUT THE THINGS YOU AND I CAN CONTROL.

OUR JOB AS INVESTORS, IF WE ARE SERIOUS ABOUT MAKING BIG BUCKS, IS TO ACCUMULATE AND MANAGE AS MANY OTTV SHARES AS HUMANLY POSSIBLE. PERIOD!
IN MY 40 YEARS DOING THIS, THE NUMBER 1 AND MOST VOCAL COMPLAINT, WHEN OTTV DOES GO BALLISTIC, WILL BE "DAMN I WISH I HAD BOUGHT MORE SHARES!

TICKERS WITH OTTV POTENTIAL DO NOT COME AROUND OFTEN. WE MUST MAXIMIZE OUR EFFORTS HERE TO MAKE UP FOR ALL THE BO BO CHOICES OF THE PAST AND FUTURE. YES, WE ALL MAKE EM.

CANT TEACH AN OLD DOG NEW TRICKS, BUT IF YOURE FAIRLY NEW TO THIS, PLEASE HEED MY ADVICE. IN A VERY FEW SHORT WEEKS/MONTHS YOU WILL BE ECSTATIC YOU DID..

WE WILL GET THERE IN TIME, BE PATIENT.

(5)

(0)
---