$EHOS DD IT IS MY OPINION,


Post# of 109035
Posted On: 12/05/2017 5:24:18 AM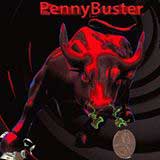 $EHOS DD
IT IS MY OPINION, That one should expect an increase in interest here as key material events have occurred since Oct 2nd- that generally lead OTC investors to believe that we are at the precipice of something major revealing itself.
Frankly, what's even more compelling: the owners of this shell did NOT press release or PUMP these changes to sell any shares. They have no interest in selling shares. This is not current and they can't dilute! .
WHAT WE KNOW:
1- A/S- 5 Bil O/S : likely around 1.5 bil
2- THEY CANT DILUTE
3- On Oct 2nd- the website www.ehouse-global.com was renewed /re-created according to the website www.whois.com - whixh is very intriguing since it wasn't ever up for renewal. A careful look show though shows it was actually recreated on Oct2nd 2017. That leads me to believe that new management is working on a new website
4- OTC Markets updated their OFFICERS listed for EHOS on 10/12 -- to reflect a new CEO Michael Bagley and Treasurer/Secretary as Paul L Strickland. THIS IS A MAJOR CONFIRMATION FOR the near future of $EHOS. They also left 4 guys listed as Directors- including Scott Johnson, BW Geer, Brandon Halbrook with Paul L. Strickland.
5- More DD into Paul L Strickland yields incredible connections to Washington Agrculture and Commerce and he also serves as Governor of a public entity that operates as an EB-5 regional center for investments.
He is directly tied to two companies now over the last 3 weeks that are in the MJ business - which is quite intriguing.
6- ONLY 300mil or $60k is on The ask at .0002 pps. That's nothing. Easily can go in a few hours of heavy buying. This one moved so quick on the pretense earlier this year that something might happen here. Now I'm quite certain something will- and it will be MJ. The recent updates are very telling and the best indicator we are extremely close to uncovering a potentially new major MJ stock for the OTC, Looking forward to revealing more on CEO Bagley and Treasurer/Sec Strickland this week.
Paul L. Strickland has major connections already displayed and through his capital company with guys like Paul Kirkland. AMVISA Capital
In my opinion, this under the radar GEM is about to be uncovered and those who found their way here already stand to gain for their decision to use foresight and understand risk vs reward. This is trading at the very bottom and one can only presume that as legal MJ in Cali and Washington gains steam -it's no wonder this is now unde got acrual material events that are worthy of the aforementioned notice.
dd dempsey

(0)

(0)
---