CPOW .0001 NEWS 1ST IN YEARS All


Post# of 52973
Posted On: 12/04/2017 1:25:13 PM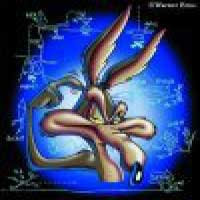 CPOW .0001 NEWS 1ST IN YEARS
All Content and Data provided by Third-Parties — Terms of Use
Michael Shenher, CEO and President of Clean Power Concepts Inc., is Pleased to Announce That Clean Power Concepts Inc.'s Wholly Owned Subsidiary, General Bio Energy, and Michael Shenher, Have Reached a Provisional to be Executed Settlement
GLOBENEWSWIRE 12:22 PM ET 12/4/2017
Symbol Last Price Change
CPOW 0.0001down 0 (0%)
QUOTES AS OF 12:55:25 PM ET 12/04/2017
Calgary Alberta, Dec. 04, 2017 (GLOBE NEWSWIRE) -- Clean Power Concepts Inc.(CPOW) -- Michael Shenher, CEO and President of Clean Power Concepts Inc.(CPOW), is pleased to announce that Clean Power Concepts Inc.'s wholly owned subsidiary, General Bio Energy, and Michael Shenher, have reached a provisional to be executed settlement with Chongqing Grain Group Limited, and Red Dragon Fly Oil Co. Limited, with respect to Clean Power Concepts Inc.(CPOW) pending litigation claim. Clean Power Concept Inc. issued a statement of claim in January 30, 2015, regarding breach of contract. (Additional information can be found from the January 30, 2015 release at www.marketwired.com/press-release/clean-power-concepts-moves-hold-chongqing-grain-group-legally-accountable-contract-breach-otc-pink-cpow-1987457.htm).
The company is satisfied with the relevant Chinese authorities' willingness, ability, and openness to get to the truth of the matters as regards the unfortunate and mutually costly root of the dissolution of the past joint venture known as Pan Pacific Green Foods Inc. in 2011. Contents of the settlement will remain confidential.
"This has been long road for us to vindication of our actions, joint plan and hard work," said Shenher. "Finalization of the settlement agreement is expected in the next few weeks, but we are happy to move past this matter and groom CPOW to maximize future shareholder benefits. We look forward to announcing our go-forward plan in the very near future. We are currently evaluating new business opportunities, and additional announcements will follow in due course."
Safe Harbor Statement: This release includes "forward-looking statements" within the meaning of Section 27A of the Securities Act of 1933, as amended, and Section 21E and or 27E of the Securities Exchange Act of 1934, that are based upon assumptions that in the future may prove not to have been accurate and are subject to significant risks and uncertainties, including statements as to the future performance of the company and the risks and uncertainties detailed from time to time in reports filed by the company with the Securities and Exchange Commission.
Statements contained in this release that are not historical facts may be deemed to be forward- looking statements. Investors are cautioned that forward-looking statements are inherently uncertain. Although the company believes that the expectations reflected in its forward-looking statements are reasonable, it can give no assurance that such expectations or any of its forward- looking statements will prove to be correct. Factors that could cause results to differ include, but are not limited to, the company's ability to raise necessary financing, retention of key personnel, timely delivery of inventory from the company's contract manufacturers, timely product development, product acceptance, and the impact of competitive services and products, in addition to general economic risks and uncertainties.
Clean Power Concepts Inc.
(CPOW)
Michael Shenher
250-575-0482
michael.shenher@gmail.com
Image: Primary Logo
Source: Clean Power Concepts Inc.(CPOW)
2017 GlobeNewswire, Inc.

(0)

(0)
---
I ONLY POST WHAT I PLAY