Contemporaneous record of trading


Post# of 2746
Posted On: 12/01/2017 10:56:31 AM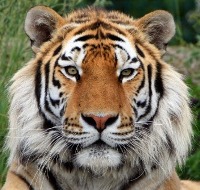 Contemporaneous record of trading to include in possible report to SEC.
Every time there is a significant buy of 1M or more on the ask at .0002, those trying to manipulate the stock make a small paint down sell of 1K/4K/10K at .0001. There actions are ineffective due to large bid of 880M at .0001. However, such action does dupe those that incorrectly believe "charts" are of any relevance in the OTC market and may affect overall market perception by part-time traders who have not done their own DD on current products, future launches and future prospects in 2018.
SEC should check accounts and orders placed by the following on iHub for evidence that one or more participate in the daily paint down since "conspiracy" to manipulate the price of a stock is a felony..
iHub bashers active in November 2017: "surfkast", 'Fuzzy Bunny", "jackPOTday", "Deep6", 'ArchiH" "luaysideeq" (new), "fingers" (new - known alternate iHub basher / pumper).

(0)

(0)
---
"Per Ardua Ad Astra" - "Through Adversity To The Stars"

A very apposite motto for those who trade successfully in the OTC market..

All posts are my opinion - trade at your own risk.