NetworkNewsBreaks – Global Payout,


Post# of 178
Posted On: 11/30/2017 5:59:22 PM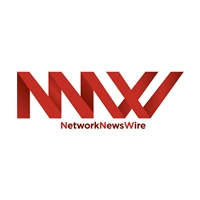 NetworkNewsBreaks – Global Payout, Inc. (GOHE) Subsidiary Collaborates with PotSaver to Create Networking and Marketing Resource for Cannabis Industry
Global Payout (OTC: GOHE) this morning said its MoneyTrac Technology subsidiary is working with its PotSaver brand to launch a publication called "PotSaver Biz" to support connectivity between the varied businesses operating in the emerging cannabis industry. "One of our biggest takeaways from attending the MJBizCon was how much better the cannabis industry can be connected from a business perspective through a publication such as PotSaver Biz. This publication will provide many of these owners, who are operating virtually every type of business in the industry, from lighting equipment to security services, an effective platform to market their products and services to the specific owners of other businesses in the industry that are in need of exactly what they have to offer," MoneyTrac COO Vanessa Luna stated in the news release. Publication is expected prior to the end of Q1 2018 and will complement the Los Angeles edition of PotSaver that will be released January 1, 2018.
Please see full disclaimers on the NetworkNewsWire website applicable to all content provided by NNW, wherever published or re-published:
http://NNW.fm/Disclaimer

(0)

(0)
---