Smart Lighting Technologies Provide Mounting Growt


Post# of 344
Posted On: 11/30/2017 5:21:19 PM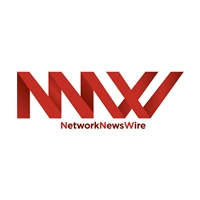 Smart Lighting Technologies Provide Mounting Growth Opportunities for Industry Innovators
NetworkNewsWire Editorial Coverage: LED technology is among the most sustainable, environmentally friendly and cost-efficient means of lighting. Urban planners predict it will rank among innovations that have the most profound effect on city infrastructure development, and companies like AV1 Group, Inc. (AVOP) (AVOP Profile), Revolution Lighting Technologies, Inc. (RVLT), Research Frontiers, Inc. (REFR), Energy Focus, Inc. (EFOI) and Acuity Brands, Inc. (AYI) are actively working on urban lighting solutions. Apart from transforming city lights, LED and smart technologies have also found applications in education, the military industry and intelligent residential needs.
Sustainable urban illumination is no longer a dream. The incandescent light bulbs historically used in city projects are breakable, generate a lot of heat and waste significant amounts of energy. But many cities and industry representatives have been able to switch to greener solutions over the past few years.
An emerging leader in the Smart Cities/LED lighting industry and in several verticals within the legal cannabis industry, AV1 Group, Inc. (AVOP) is committed to providing state-of-the-art, innovative lighting systems for urban areas. In November 2017, the company announced a pilot project for the smart transition of a city in Michigan to LED light solutions. The project is worth $5.5 million and will be executed through AV1 Group's wholly owned subsidiary XFIRE Smart Systems. The lighting product will be manufactured by XFIRE Smart Systems' partner Apollo Smart Lights, according to a recent press release (http://nnw.fm/FfS5g).
The innovative LED lighting project includes the incorporation of smart technologies. Wireless camera and light control will be carried out through an intelligent system — the Apollo Smart Light Controller (SLC) — to reduce electricity consumption. Using self-healing mesh networking with self-forming properties, the SLC puts emphasis on economical lighting. This makes it possible to ensure proper illumination whenever needed at various sites along the network via its dimming feature. Apart from its lighting capabilities, the system will allow infrastructure monitoring and remote access through an incorporated wireless mesh radio, as well as access for other applications including wireless cameras, smart parking meters, utility meters and picocells (which help extend cell phone network coverage).
This is the seventh of several pilot projects the company is already running or is scheduled to launch through the first quarter of next year. AV1 Group expects to receive additional orders for similar projects in other major cities, as well as for other private and government entities.
A Goldman Small Cap Research report (http://nnw.fm/4cI7U) described AV1 Group as a "misunderstood company" given its undervalued market value in the context of its potential for revenue generation and growth in two booming industries — Smart Cities/LED lighting and cannabis. The report predicts AV1 Group is likely to see significant growth throughout 2017 and 2018. The company's recent purchase of 49 percent of innovative lighting company Intelligent Lighting Corp., which owns a disruptive technology that can produce a whole new generation of consumer and commercial-use light bulbs, is likely to cement the group's position as an emerging leader on the smart lighting solutions market.
A market analysis by Persistence Market Research forecasts that smart and environment-friendly urban solutions will grow by roughly 19 percent in the coming 10 years (http://nnw.fm/2qbVX). Governments are expected to spend more on innovative technologies and the market will expand from the current $622 billion to over $1 trillion in 2012 and $3.48 trillion in 2026, according to the report.
AV1 Group isn't the only innovator that has signed a large contract for innovative urban development. In June 2017, Revolution Lighting Technologies (RVLT) announced a partnership with the city of Stamford. The aim of the project is to provide LED lighting solutions throughout the city's system of public schools. Upon its completion, the project is expected to reduce the electricity used for lighting by as much as 65 percent while maintaining the high quality of the solutions. The use of LED technology increases light output and it also expands the longevity of the system. LEDs last three times longer than fluorescent bulbs, which increases the cost-efficiency of replacements.
While cost efficiency and environmental friendliness are important, they're not the only reasons why LED lights are a preferred option for educational facilities. Energy Focus (EFOI) has had several intriguing partnerships with schools and universities to explore the additional effects of LED lights. In May 2017, Energy Focus announced a partnership with Autism Speaks and with Indiana University of Pennsylvania to determine whether the use of LED lights can have a positive effect on special needs students. The company has worked with Ball State University in Indiana to determine whether flicker-free LED lights can help the development of students who have been diagnosed with autism. According to data presented in 2015, the quality of indoor light can have a profound impact on the condition of children and adults that have an autism spectrum disorder. Energy Focus is the creator of the first and only UL-verified low-flicker LED product on the U.S. market.
Another innovator in the field is also working actively toward the widespread integration of environmentally friendly smart technologies. Research Frontiers (REFR) is the developer of the suspended particle device (SPD-Smart) light control technology, which has a wide range of applications including windows and other reflective surfaces. The technology can be used to change window tint for the purpose of allowing more natural light and heat in or keeping them out. The SPD-Smart light control technology can be used alongside innovative and energy-efficient light bulbs in both urban developments and the automobile industry. Through a combined approach, it would become easier than ever to optimize the use of natural resources and reduce the number of hours during which lighting would have to be utilized.
The market for smart and energy-efficient technologies is growing all the time. The number of new developments and intelligent solutions designed to address the heightened demand is quite high. Apart from Research Frontiers, there are a number of companies that have worked on smart, energy-efficient and LED-based systems. Acuity Brands (AYI) is one of them. During 2017, Acuity Brands has presented a number of intelligent solutions in the realm of LED lighting, control solutions for energy management and renovation projects. The company's CLX LED strip light is designed to reduce energy consumption by as much as 45 percent while still delivering up to 20,000 lumens of light. The I-Beam IBG LED light with Haleon room occupancy sensor is similar to AV1 Group's smart urban solutions. It allows for both wired and wireless control. Connectivity via Bluetooth is available, and the company has also developed a linked smartphone app. Because of these characteristics and the flexibility of the smart system, it is suitable for both residential and large-scale urban planning applications.
The concept of the smart city will allow for the maintenance of outstanding infrastructure without the waste of natural resources. Intelligent street lights can be operated remotely, they preserve electricity and have a longer lifespan due to the fact that the usage is controlled. Because of these positive features, the smart lighting market is expected to reach $19.47 billion by 2022 (http://nnw.fm/B0inm). The rising trend toward smart urban solutions and environment-friendly infrastructure provides innovative companies like AV1 Group a strong opportunity to capture their share of a rapidly evolving market.
For more information on AV1 Group, visit AV1 Group (AVOP)
Please see full disclaimers on the NetworkNewsWire website applicable to all content provided by NNW, wherever published or re-published:
http://NNW.fm/Disclaimer

(0)

(0)
Omid Hldgs Inc (OMID) Stock Research Links



---