NEWS: Thursday, November 30,


Post# of 38528
Posted On: 11/30/2017 3:27:48 PM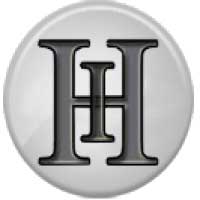 NEWS:
Thursday, November 30, 2017
To Our Valued Shareholders:
In our commitment to keeping you fully informed of the company's progress, we would like to provide you with an update.
On Wednesday, November 29th, the company filed an 8k stating that our agreement to purchase Songbird Airways has been terminated. While we understand this may come as disappointing news, this move is a result of our continued effort to ensure the executive management team is making the best decisions possible for this company and its shareholders over the long-term. We are keen on moving in a direction which will expedite the generation of revenue and profitability for this company, and continue to explore the existing opportunities which will allow us to do so. Our Board of Directors met yesterday and unanimously decided to move forward with our revised approach. Due to the confidentiality of the relevant parties, we cannot go into more detail at this time.
For the past year, we have aggressively tackled several issues that the company inherited from the previous management teams, including but not limited to, the unexpected liabilities that we have previously reported. Keeping this in mind, the company has nonetheless been able to complete the 2015 and 2016 audits which we are striving to release soon. Our capital raising efforts have been directly affected by the actions of the legacy company, however, we are confronting these issues head on in order to rectify them and concurrently continue to evolve into the company we aspire to become. Our executive team has embraced a culture of discipline and fortitude, which has enabled the ability to identify when more attractive opportunities may exist. With your interests at heart, and so much at stake, we will not take any action if we are not 100% confident it is best for the company and for you. It is this frame of mind that motivated our decision to pursue an alternative to Songbird.
We believe this decision is in the best interest of our shareholders and everyone who has worked non-stop to make this company successful. I want to thank our investors for their confidence and trust in our team. We will be announcing more details about the new direction in the coming weeks.
Sincerely,
Anthony D. Koulouris
Chairman & CEO
https://www.usglobal.com/latest-news

(15)

(1)
---