CBIS news-- CBIS Reports Honorable


Post# of 264
Posted On: 11/30/2017 1:38:11 PM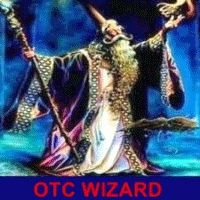 CBIS news-- CBIS Reports Honorable Judge Kimberly Mueller, Appointed by Former President Barack Obama, Sets Temporary Restraining Order Hearing for Today, Thursday, November 30, 2017 at 3:30pm in Department 3 of the US District Courthouse, 501 I Street, Sacramento, CA
[Marketwired]
MarketwiredNovember 30, 2017
IRVINE, CA--(Marketwired - Nov 30, 2017) - Cannabis Science, Inc. ( OTC PINK : CBIS ), a U.S. company specializing in the development of cannabinoid-based medicines, is pleased to announce the Honorable Judge Kimberly Mueller, appointed to the bench by former President Barack Obama, set the hearing on the temporary restraining order for today, Thursday, November 30, 2017 at 3:30pm in Department 3 of the US District Courthouse, located at 501 "I" Street, #4200 in Sacramento, California. The hearing is public and anyone interested may attend.
On October 27, 2017, Cannabis Science, Inc. (the "Company&quot

, along with its partners Winnemucca Shosoni MBS, American States University, Free Spirit Organics NAC and HRM Farms filed a Complaint in the U.S. District Court for the Eastern District of California against ten San Joaquin County defendants including the Board of Supervisors, County Counsel; District Attorney and the Sheriff and against the federal Drug Enforcement Agency.
The Complaint stems from a search warrant and subject seizure executed by the Defendants on the Plaintiff's 26.19-acre plot of land where it was growing industrial hemp. On November 17, 2017, CSI and the rest of the plaintiffs filed seven documents including 45 pages of pleadings, seven declarations, and 150 pages of exhibits asking the Court to issue a temporary restraining order.
Recently, the Plaintiffs learned the DEA was not involved and dismissed it. It had been surprising to discover evidence of DEA involvement at the outset because plaintiffs believed they had been operating with the blessing of the DEA. Accordingly Plaintiffs were pleased to learn that the DEA was not involved with the subject seizure and was apparently unconcerned with the industrial hemp research project.

(1)

(0)
---