Contemporaneous record of trading


Post# of 2746
Posted On: 11/29/2017 3:20:28 PM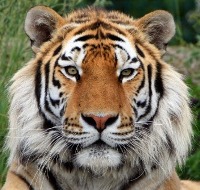 Contemporaneous record of trading to include in possible report to SEC.
Fake ask of 160M added (to make total of 204M) at .0002 in an attempt to dupe people to sell into 1.09 Billion bid at .0001 (failed).
Only 4M has been picked up at .0001 so the .0002s must be from people who recently got .0002s through bashing risking some selling even before they can cancel if .0002 ask is bought.
SEC should check placing and cancellation of any sell orders at .0002 (illegal spoofing in an attempt to affect the market) on November 29 for all the iHub usernames listed below.
iHub bashers active in November 2017: "surfkast", 'Fuzzy Bunny", "jackPOTday", "Deep6", 'ArchiH" "luaysideeq" (new), "fingers" (new - known alternate iHub basher / pumper).
Read More:
https://investorshangout.com/post/view?id=486...z4zqzcqCVE

(0)

(0)
---
"Per Ardua Ad Astra" - "Through Adversity To The Stars"

A very apposite motto for those who trade successfully in the OTC market..

All posts are my opinion - trade at your own risk.