Wall street or China... I think one of these will


Post# of 35
Posted On: 11/25/2017 12:05:31 PM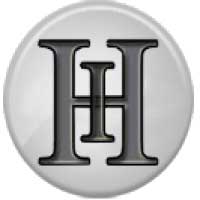 Wall street or China... I think one of these will take a part of the company, once producing. Considering only a handfull of projects in the world, will actually become REM mines. If we are lucky, the official "go" permit can come already in december according to Darren Townsend. He is the largest shareholder of the management team.
https://www.youtube.com/watch?v=I2220sKHMkE
Take a look at the huge potential of these rare metals, they are used in so many applications and they will increase rapidly from one year to another. Since there is so few projects who are/will be, profitable - the PR company will be rated very high, once in production.
With some luck, if there is no delays - first startup production can be within 4-6 months. Do the math and you will see how much revenue,
they will start generating... my estimation is this will be a 1-3 dollar stock within one year, if plans work out as they should.
Yes, I know it sound crazy... so high price on a microcap stock, but this just a question of plus and minus. Once the production is in place, the stock will skyrocket. As a famous investor said; if the price of the commodity can go up, then it will go up.
Beacause of the limited supply of these REM, they who own these companies will be able to keep prices high. Do your due dilligence, I have done mine and I reckon PEAK is dirtcheap now. This will change sooner then later.
With a limited number of sources for REM, those companies will rise quickly in the coming 1-3 years. Within that timeframe, PR might be bought out buy either a big Wall street business, or the chinese (goverment or private).

(0)

(0)
---
Ulf53