Grey Cloak Tech Clarifies Reverse


Post# of 38
Posted On: 11/21/2017 10:43:56 PM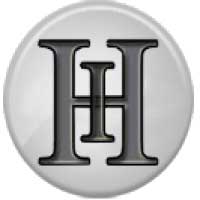 Grey Cloak Tech Clarifies Reverse Split
LAS VEGAS, NV--(Marketwired - Oct 26, 2017) - Grey Cloak Tech Inc. (OTCQB: GRCK) announced today that its Board of Directors has decided to abandon and cancel the reverse stock split that was approved by the Board of Directors and the Company's shareholders in February 2017.
On February 23, 2017, the Company held a special shareholder meeting to vote on whether to amend our Articles of Incorporation to effect a reverse stock split of our common stock at a ratio of up to 1-for-100, among other proposals. The reverse split was approved as set forth in our proxy statement dated February 1, 2017, giving our Board of Directors complete discretion to set the ratio and timing of the reverse stock split at a future date but no later than December 31, 2017.
Today, pursuant to the discretion granted by the shareholders, the Board of Directors announced its decision to abandon and cancel the reverse split. The Board of Directors believes that given the recent acquisition and changes in the market since the date of the special meeting, it is in the best interest of the Company's shareholders to take this action.
About Grey Cloak Tech Inc.
The Company now has two distinct business lines. The Company is still engaged in the sale of cloud-based software to detect advertising fraud on the internet, and through the acquisition of its wholly-owned subsidiary, Eqova Life Sciences, the Company entered the business of distributing a full spectrum of hemp oil products.
Forward-Looking Statements and Safe Harbor Notice
All statements other than statements of historical facts included in this press release are "forward-looking statements" (as defined in the Private Securities Litigation Reform Act of 1995). Such forward-looking statements include our expectations with regard to the Eqova acquisition, the anticipated commencement of trading on the OTCQB and those statements that use forward-looking words such as "projected," "expect," "possibility," and "anticipate." The achievement or success of the matters covered by such forward-looking statements involves significant risks, uncertainties, and assumptions. Actual results could differ materially from current projections or implied results. Investors should read the risk factors set forth in the Company's Annual Report on Form 10-K filed with the SEC on April 17, 2017 and future periodic reports filed with the SEC. All of the Company's forward-looking statements are expressly qualified by all such risk factors and other cautionary statements.
The Company cautions that statements, and assumptions made in this news release constitute forward-looking statements and makes no guarantee of future performance. Forward-looking statements are based on estimates and opinions of management at the time statements are made. The information set forth herein speaks only as of the date hereof. The Company and its management undertake no obligation to revise these statements following the date of this news release.
For more information, visit
http://www.greycloaktech.com
.
http://www.eqova.com
Contact:
Grey Cloak Tech Inc.

(0)

(0)
---