CBIS News __ Cannabis Science Finalizes


Post# of 264
Posted On: 11/21/2017 11:36:27 AM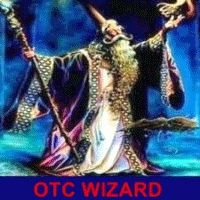 CBIS News __ Cannabis Science Finalizes Acquisition of its First PRE ICO Dispensary in Los Angeles, California and Continues Negotiations to Close the Second Los Angeles Area Medical Marijuana Dispensary
[Marketwired]
MarketwiredNovember 21, 2017
IRVINE, CA--(Marketwired - Nov 21, 2017) - Cannabis Science, Inc. ( OTC PINK : CBIS ), a U.S. company specializing in the development of cannabinoid-based medicines, is pleased to announce that its expansions plans are well underway as it has signed agreements to acquire and officially open the first Cannabis Science PRE ICO Medical Marijuana dispensary, in Los Angeles, California.
"Attaining this first PRE ICO Dispensary in L.A. is a huge step for Cannabis Science as it opens the door to speed up our planned expansion in the Los Angeles area and eventually California statewide," stated Cannabis Science Inc., President & CEO, Co-Founder, Mr. Raymond C. Dabney. "This is a prime example of our resilient and aggressive negotiations to acquire multiple pharmacies across the Los Angeles area. Finalizing this acquisition is just the first step of many that Cannabis Science will be taking to establish a statewide presence, with a nationwide future goal.
"As we acquire these dispensaries our first initiative for some of them is to enlarge, enhance and convert each location into the Cannabis Science Brand, with Grand Openings showcasing Cannabis Science products and quality Cannabinoid products and accessories for the patients, doctors, and the consuming public. Each location will allow for easier access and a better selection of products for the consumers. Products will range from pills, creams, extracts, sprays, tinctures, edibles, balms, patches, oils, and even merchandise. Not all products in the dispensary will be just from Cannabis Science, as we will be showcasing products from other respectable, regulated brands," stated Cannabis Science Inc., President & CEO, Co-Founder, Mr. Raymond C. Dabney.
Cannabis Science has been working diligently toward launching this very important phase of growth. The Company is looking to open a number of locations throughout California in phase one through acquisition or partnering with existing compliant PRE ICO dispensary locations, as well as the complete build-out of brand new locations. Each location will be selectively picked, allowing for CBIS to create successful and effective dispensaries. This is one of many planned vertical integration strategies well underway at CBIS.
University Partnerships
Partnering with Universities allows for the cultivation and research of cannabinoid products derived from cannabis or industrial hemp, while dispensary expansions allow for efficient circulation of in-house manufactured products. By working in many divisions, CBIS has a goal of creating a self-sustaining model of getting these Cannabinoid products to the patients, the consumers. The upcoming relaunch of its online Patient Access Center will help do just that on a nationwide scale. The Company has created an information exchange for cannabinoid research and information sharing, as well as online access to legal dispensaries and various cannabinoid products, thus giving CBIS the ability to monitor the efficiency and quality of its products and services, while tracking usage, reviews, and availability of all cannabinoid products on the market with direct real-time information from the patients themselves.

(1)

(0)
---