$PUPS http://www.businesswire.com/news/home/200512


Post# of 30
Posted On: 11/20/2017 8:08:06 AM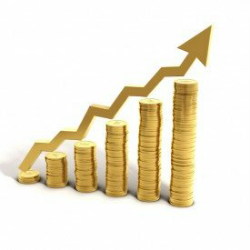 $PUPS
http://www.businesswire.com/news/home/2005120...ility-Ohio
Pickups Plus Inc. Franchisee Expands with New State-of-the-Art Facility in Ohio
December 01, 2005 08:00 AM Eastern Standard Time
CINCINNATI--(BUSINESS WIRE)--Dec. 1, 2005--Pickups Plus (OTCBB

UPS), a retail company that specializes in the aftermarket accessory and environmental protection businesses, today announced that its most successful franchisee has opened a new state-of-the-art facility in Columbus, Ohio. 
The new store, at over 10,000 square feet, is twice the size of the franchisee's first store and is the largest facility in the Pickups Plus chain of stores. The store, located in Lewis Center, Ohio, on the North side of Columbus, is owned and operated by Larry, Sandy, Kyle and Brady McCoy. The McCoys have been the most successful Pickups Plus franchisee for almost 6 years.
"The new store marks the first in what we believe will be many such larger facilities with our expanded offerings across the country"
Tweet this
The store design, layout and the expanded product and service offerings will serve as our model for all new stores. The expanded facility will offer consumers a single source for all their Vehicle Appearance and Protection needs.
Pickups Plus Education and Training Programs Plays Important Role
In addition to their hard work and dedication, the McCoys success stems largely from a franchise program that McCoys themselves have helped refine over the years. All new franchise owners complete a comprehensive education and training program that provides franchisees with the tools needed to run a successful retail operation. This program includes all aspects of the business from floor planning, pricing, and in-store displays to site selection and marketing. This program provides all franchisees with a solid foundation for success based on established business principals that help maximize revenues, profits and cost controls.
"The new store marks the first in what we believe will be many such larger facilities with our expanded offerings across the country," stated Pickups Plus Chairman Merritt Jesson. "This family has proven to world how a good franchise system and hard work can bring back family-owned businesses to America. There isn't another operating team we would feel more comfortable with to prove the larger store format. Our trust in McCoys and our other franchisees allow us to develop new offerings, enhance our support programs and follow our expansion plan."
"We are pleased to open this new facility, our second in Columbus and the largest in the Pickups Plus chain of stores," added owner Larry McCoy. "The initial direction that was given to us by Pickups Plus allowed us to run a very profitable store and made the decision to expand our properties easier. I feel this new store will do very well and Pickups Plus will be able to show other individuals who want to join the Pickups Plus family how stores can be run profitably."
All of our stores, regardless of their size, will offer a Full line of truck, SUV and automobile accessories, environmental protection products, detailing services, Micro paint repair services and glass repair & tinting.
Investors can visit the Pickups Plus IR Hub at http://www.agoracom.com/IR/PickupsPlus where they can post questions and receive answers within the same day, or simply review questions and answers posted by other investors. Alternatively, investors are able to email all questions and correspondence to PUPS@agoracom.com where they can also request addition to the investor email list to receive all future press releases and updates in real time.
About Pickups Plus Inc.:
Pickups Plus, Inc. (OTCBB

UPS) (www.pickupsplus.com) is a retail operator and franchiser of automotive parts and accessories stores catering to the light truck and SUV market, with five franchised locations in the U.S. and two company-owned stores. It markets and distributes the ValuGard line of professional car care and environmental protection products through its Automotive Preservation, Inc. subsidiary to automotive dealerships for new vehicle preparation, as well to detailing shops and automotive specialty stores.
For More Information Please Visit (http://www.pickupsplus.com/)
Certain statements contained herein are "forward-looking" statements (as such term is defined in the Private Securities Litigation Reform Act of 1995). Because such statements include risks and uncertainties, actual results may differ materially from those expressed or implied by such forward-looking statements.
ContactsPickups Plus, Inc.
Sean Hayes, 860-633-0377
shayes@Pickupsplus.com
Larry McCoy, 614-529-1212
Columbus@pickupsplus.com
or
AGORA Investor Relations
PUPS@agoracom.com
http://www.agoracom.com/IR/PickupsPlus
PICKUPS PLUS INC.
OTCBB

UPS  

(0)

(0)
Pickups Plus Inc. (PUPS) Stock Research Links



---