$PUPS http://stocknewsunion.com/reverse-merger-


Post# of 30
Posted On: 11/19/2017 6:40:39 PM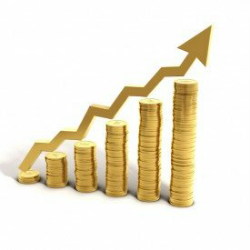 $PUPS
http://stocknewsunion.com/reverse-merger-spec...pups/4019/
Reverse Merger Speculation In Pick-Ups Plus, Inc. (OTCMKTS

UPS) 
MONICA GRAYApril 26, 2017, 11:39 am 0 7 
Pick-Ups Plus, Inc. (OTCMKTS

UPS) 
Pick-Ups Plus, Inc. (OTCMKTS

UPS) fund raise has got the whole OTC trading world alarmed. Unverified reports indicate that the company is undergoing intense promotion with the main mission of advancing a reverse merger. With DOLV getting a windfall after going through one, everyone seem to be watching in anticipation. 
The recent stock action seems to point to the same trend. However it has yet to exhibit the full signs portrayed by DOLV. Pick-Ups Plus is yet to make its current filings. The company has no initial investment as well as minimal penetration by the executive into its front office. The company virtually seems to be out of business. 
Pick-Ups Plus was incorporated in 1993 in Delaware as a wholesaler, franchisor, installer and retailer of sports utility vehicles and accessories for trucks. Currently, the company has five stores operating in Illinois, Kentucky, Ohio and Texas. As of September 30, 2006 the company had two stores in Cincinnati, Ohio area. 
According to documents produced by the company, the company bought Auto Preservation, Inc. which is run as a fully owned subsidiary. Auto Preservation operates two centers in the Cincinnati market as the only solution for environmental protection packages, new vehicle prep, SUV accessories, pickup truck as well as reconditioning services and sales. In addition, the company started licensing territories outside Cincinnati and for the ValuGard name. This was information available as of 2006. The company has since then gone silent. 
In all, the company has recorded over 840% raise in PUPS in just a couple of days but the raise comes in the context of a growing bearish trend. In addition, the stock has seen a material increase in volumes. 
The company has not released any news, filings or even a press release – the most shocking part of the story is the sudden gains in the stock. 
In a case like this, momentum only begets momentum. Sub-penny stocks are known for big sudden moves in short spans. 
Going by the company's filings on November 10, 2006, it had 195,807,900 shares of common stock outstanding of which 35,045,358 were restricted shares. 
I have no positions in any stocks mentioned, and no plans to initiate any positions within the next 96 hours. All information, or data, is provided with no guarantees of accuracy. 
About the author: Monica Gray has an undergraduate degree in Accounting and an MBA – earned with Honors. She has six years of experience in the financial markets and has been a securities analyst for the past two years. 

(0)

(0)
Pickups Plus Inc. (PUPS) Stock Research Links



---