BVTK - ABHI: AmbiCom's Veloxum


Post# of 620
Posted On: 11/17/2017 3:12:30 PM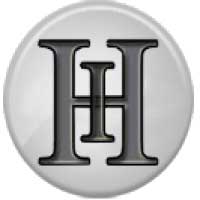 BVTK - ABHI: AmbiCom's Veloxum solution presented to the White House as part of the EPA's ENERGY STAR for servers Initiative.
Santa Cruz, CA -- November 17, 2017 -- InvestorsHub NewsWire -- AmbiCom Holdings, Inc. (OTCPS: ABHI), the leading provider of cloud based Active Optimization services for Personal Computers and servers, today announced that, working in conjunction with its government reseller, Bravatek, and its CEO, Dr. Thomas Cellucci, has submitted a whitepaper to President Donald J. Trump.
The whitepaper, titled 'Automated Optimization of IT Equipment Reduces Energy Consumption and Maximizes Capital Investment' addresses an EPA initiative that directs server and datacenter users to focus on gaining efficiencies when managing their systems. Under the Energy Star program this initiative is backed by Public Law 109-431 'To study and promote the use of energy efficient computer servers in the United States'. AmbiCom and its previous incarnations has been a stakeholder in the Energy Star program from its beginning. It is the only company that offers a software approach to increasing efficiency and performance in servers and workstations.
The ENERGY STAR Initiative for servers began over a decade ago to direct hardware manufacturers and data center owners to improve the efficiency of their systems to reduce the impact on the power grid. Although progress has been made, it has been mostly hardware and forklift mentality.
AmbiCom's Veloxum solution is an innovative, software only solution, that focuses on maximizing the efficiency of the servers by optimizing the runtime usage of the server. By reducing the number of servers necessary and allowing existing hardware to be more productive this solution offers:
Less energy needed to power the servers
Less energy to run the heating and ventilation systems
Less equipment to be recycled
Lower capital expenditures for new equipment
Veloxum will work equally well with old equipment and new ENERGY STAR compliant equipment. All it takes is an automated two-minute tuning process run in the background on a regular basis to optimize the systems. Veloxum allows you to do more with less while still providing substantial financial savings while significantly reducing the environmental impact.
"We have created a unique, widely sought-after product that has been tested and proven by IBM, VMware and Citrix as well as major corporations. We're proud to deliver an innovative solution along with our partner Bravatek that will enable the all computer users to get the performance and capacity that they paid for. Our estimate of annual savings totaling $44 Billion worldwide and $220 Million in the U.S. Government alone, is based on actual customer installations" stated Kevin Cornell, CEO of AmbiCom Holdings, Inc. "A well-tuned server is crucial for the environment."
About AmbiCom Holdings, Inc.
AmbiCom Holdings Inc., headquartered in Santa Cruz, California, searches out, acquires and/or invests in unique technologies that have the potential for wide adoption in large markets. AmbiCom looks for mature management teams that have a history of successfully converting new concepts into products.
Of interest are high margin products that have the ability to enhance user's experience while generating a positive return on investment.
We are acutely aware of our responsibility to the investors that have placed their trust in our abilities to effectively manage the assets of AmbiCom on their behalf.
For more information, visit
http://www.ambicom.com
.
About Bravatek Solutions, Inc.
Bravatek Solutions, Inc. is a high technology security solutions portfolio provider that assists corporate entities, governments and individuals protect their organizations against both physical and cyber-attacks through its offering of the most technically-advanced, cost-effective and reliable software, tools and systems.
For more information, visit
http://www.bravatek.com

(2)

(0)
---
It's only MONEY, Honey, WE'LL get MORE