NetworkNewsBreaks – Global Payout,


Post# of 178
Posted On: 11/16/2017 8:06:55 PM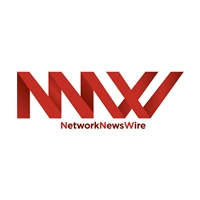 NetworkNewsBreaks – Global Payout, Inc.'s (GOHE) MTRAC Subsidiary Advances Cryptocurrency Token Development with Pegasus Fintech
Global Payout (OTC: GOHE) said today that its MoneyTrac Technology, Inc. ("MTRAC") subsidiary continues to make noteworthy progress with Pegasus Fintech, Inc. on their collaboration to develop a cryptocurrency token for the cannabis industry. In October, MTRAC announced the establishment of the strategic partnership to create a token that will deliver an effective option for transaction processing in the cannabis industry. The companies also aim to create a level of effective transparency in an industry where tracking transactions is a critical part of assuring compliance. MTRAC and Pegasus intend to complete all the required due diligence to meet the requirements for the launch of their anticipated regulatory compliant token offering, known as a Public Initial Blockchain Offering ("PIBCO"). "This token will do far more than just optimize the way businesses and consumers are able to process and complete basic transactions, but will create the kind of transparency that will deliver consumer safety and ensure regulatory requirements across a rapidly growing industry by making it possible to track every transaction from start to finish," MTRAC chief operating officer Vanessa Luna stated in the news release.
Please see full disclaimers on the NetworkNewsWire website applicable to all content provided by NNW, wherever published or re-published:
http://NNW.fm/Disclaimer

(0)

(0)
---