$GRCK NEWS Grey Cloak Tech,


Post# of 38
Posted On: 11/15/2017 3:12:04 PM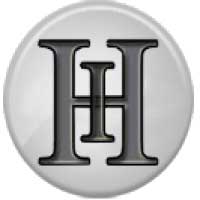 $GRCK NEWS
Grey Cloak Tech, Inc. Announces Purchase of CBD.co Domain and Plans to Build a CBD Marketplace
LAS VEGAS, NV -- (Marketwired) -- 11/15/17 -- Grey Cloak Tech Inc. (OTCQB: GRCK) today announces its purchase of the domain CBD.co. This announcement is made just as the Marijuana Business Conference (MJ BizCon) in Las Vegas is underway. Grey Cloak's vision for CBD.co is to make it a media destination and the primary marketplace for all types of hemp products, with the main focus on cannabidiol (CBD) products.
Currently, none of the large advertising companies like Google, Facebook and Amazon will let any CBD products on their platforms. This means there is large fragmentation in the market for the everyday consumer looking for trustworthy CBD products. And the CBD companies have an incredibly hard time getting their names out there. Grey Cloak aims to make CBD.co the solution to this problem for the entire industry.
Patrick Stiles, CEO of Grey Cloak said, "By creating this ecosystem of educational materials along with a variety of product choices with user reviews, we feel our customers will come back to us again and again making CBD.co the destination of choice. So far, the reception from the select CBD companies we've talked to has been incredible enthusiasm. All of them are very interested in getting on the platform as soon as possible. This domain is like Grey Cloak owning a prime piece of real estate in Manhattan and then announcing the building of an incredible skyscraper on it."
Current policy restrictions on the sale and marketing of CBD products have created a vacuum in the marketplace, and consumers are forced to scour the Internet to find information that may or may not be reliable. There is no centralized marketplace to assess the quality of CBD and hemp products. CBD.co aspires to be the Amazon.com of CBD and hemp related products.
It will be a third-party marketplace for CBD products with reviews by consumers along with educational material and vetting that allows customers to buy products with peace of mind. Shoppers will be able to search by categories of products or brands of product. CBD.co wants to become the definitive go to source for all CBD related products and education.
Similar to Amazon, CBD.co will get a percentage of revenue and handle the logistics streamlining the customer's experience. It is also possible CBD.co will be able to monetize with advertising revenue
Stiles indicated, "The business model for CBD.co is quite similar to Herb.co; which recently raised $4.1 million dollars from investors like football legend Joe Montana and the Chief Operating Officer of Shopify. However, Grey Cloak's plan for CBD.co will differ from Herb.co which focuses on marijuana; CBD.co focuses on hemp products."
Grey Cloak makes this announcement today at the Marijuana Business Conference (MJ BizCon) MJ BizCon is one of the largest cannabis conventions. With an estimated 14,000 attendees. All of the Grey Cloak executives will be attending MJ BizCon and discussing potential relationships for CBD.co. To kick off this new Grey Cloak brand, CBD.co is hosting a free contest until the end of 2017 to win a year of free CBD products. CBD.co is expected to launch before the end of 2017.

(0)

(0)
---