ABcann Global Corp. (TSX.V: ABCN) (OTCQB: ABCCF) D


Post# of 110
Posted On: 11/13/2017 5:50:14 PM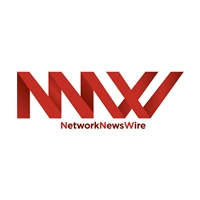 ABcann Global Corp. (TSX.V: ABCN) (OTCQB: ABCCF) Driving Cannabis Costs Down While Meeting Patient Needs
- Strong cash position of over $40 million to fund aggressive expansion timeline
- One of first companies to obtain cannabis production license from Health Canada
- Infrastructure in place to take advantage of projected $9 billion Canadian cannabis market
- Sees ample opportunities in Western Europe with first marketing push in Germany
Abcann Global Corp. (TSX.V: ABCN) (OTCQB: ABCCF), a manufacturer and distributor of medical cannabis in Canada, is creating a consistent, organically grown, pesticide-free standardized product that is keeping costs down and investors excited. Abcann's approach to growing cannabis centers on replicating the natural environment of any geographical location for a product that is both superior in quality and repeatable from batch to batch – a key ingredient in the company's 94.7 percent customer retention rate.
As one of Canada's first licensed cannabis producers, Abcann is significantly ahead of the curve when it comes to production capacities. The company's Vanluven Facility, producing 1,000 kg annually, is licensed and fully operational, with an additional bloom chamber being added. Construction on the Kimmett facility, an industry-leading, purpose-built, world class style facility, is under contract with another 65 acres under full Abcann ownership for future expansion plans. In its corporate presentation (http://nnw.fm/W6rbx), ABcann notes its yield per square foot as compared to the industry average and several competitors is significantly greater – 100 percent over the industry average, in fact.
In a 2016 report, nearly two years before Canada is poised to officially allow recreational marijuana sales to adult users on July 1, 2018, Canaccord Genuity Group Inc., along with other research groups and news sources, reminded the public that "the rigorous process of becoming a licensed producer of cannabis in Canada imposes significant barriers to entry and there will be a shortfall of supply in a legalized market in the short term." Production capacity overall is not expected to catch up to demand for several years, which means concerns over the black market will continue to be an issue, according to an article published by CBC (http://nnw.fm/1eOW0).
Abcann's efforts to address this projected shortfall in the Canadian cannabis supply line are tangible as it looks to reap its first cultivation from the Kimmett facility in the fourth quarter of 2018, with full capacity expected by the first quarter of 2019. As the company expands its ability to produce its line of premium medical-grade, patient-ready cannabis products, ABcann has also maintained its reputation for quality and reliability.
Scaling these operations for optimal growth is a major focus for ABcann's management team as the company moves forward in pursuing its international expansion plans (http://nnw.fm/d1dKd). Abcann Global Corp. director Aaron Keay said in an interview with CannabisFN (CFN Media) that opportunities for growth and a presence in Western Europe, Germany and South America can be seen on the horizon.
For more information, visit the company's website at www.ABcann.ca
Please see full disclaimers on the NetworkNewsWire website applicable to all content provided by NNW, wherever published or re-published:
http://NNW.fm/Disclaimer

(0)

(0)
VIVO Cannabis Inc. (VVCIF) Stock Research Links



---