$ONCI,, This is my long term penny


Post# of 5548
Posted On: 11/11/2017 10:23:37 AM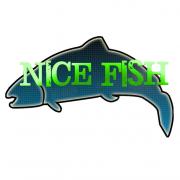 $ONCI,, This is my long term penny hold. I have been buying on all the dips. My account is up 687% and I believe this is just the beginning. The CEO had a conference call yesterday evening. Lot of things going on with manufacturing and distribution as he anticipates huge contract orders forthcoming. Just to get name recognition, he has working a deal to be on QVC. QVC normally sucks all the profit from companies so I can only believe it's for the advertisement aspect.
My biggest takeaway and something I was unaware of is that women in the Middle East have been forbidden to drive an automobile. They are now being provided that privilege and more and more are learning to drive and obtaining licenses. That includes women from the age of 17 years and on. Because distracted driving has become the #1 cause of accidents in the middle east (and the entire world), Saudi Arabia has passed laws to combat the problem making texting and talking on your phone illegal (as many states here in the US are cracking down by charging large fines). The fines over in the middle east are $1,000 in USD for first offence of being caught texting. 2nd offence is loss of license AND YOUR VEHICLE.
The CEO stated that he is receiving contracts for the bSafemobile app (Cogosense.com) from automobile dealers from the Middle East - site unseen.
He is scheduled to be in Dubai next week for the largest auto show
https://ih.advfn.com/p.php?pid=nmona&article=75864828
I just think this is a no brainer to sock a little money into this stock. I intend to leave a very substantial position in this for a long time. There is so much more than just the bSafe and Fleetsafer apps. The CEO is working on 6 independent companies under the company's umbrella. New name and domicile expected next week. Hexagon Holdings (HEXG) domiciled out of Denver, CO as he is looking to buy into the MJ market as well.
All in my own opinion.

(0)

(0)
---
'Everything works out in the end,,,If it hasn't worked out,,it's not the end'