IR Update from the CEO given after


Post# of 126
Posted On: 11/11/2017 3:29:16 AM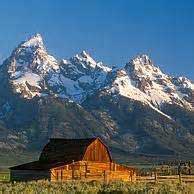 IR Update from the CEO given after the video update today.
NFO ON IR
nFusz Inc. has retained Todd D. Sonoga as its investor and public relations consultant.
"We are impressed with the capabilities of Mr. Sonoga are excited to be working with him. Mr. Sonoga will take the lead in developing a program that will effectively communicate our investment opportunity, promote sustainable value and broaden our shareholder base. We believe Todd can give us the exposure we need in the marketplace," stated Rory Cutaia CEO & Chairman.
Todd D. Sonoga is the former Sr. Executive & Assistant Editor for Wall Street Publishing (The Small Cap Report) and held the position of general partner for Trilogy Marketing Strategies LLC. Trilogy was a public relations firm specializing in consulting, raising market awareness, market support and identifying M&A targets for small cap companies. Mr. Sonoga is a Consultant, Investor and Entrepreneur, he founded Trilogy Marketing Strategies in 1998, WallStreet Micro Cap in 2013 and Crowd Funding Power in 2014. Mr. Sonoga has successfully represented public and private companies for over 20 years consulting them on market awareness, support, raising capital and identifying merger and acquisition targets. January 2017 Mr. Sonoga assumed the role of Chief Marketing Officer & Co-Founder for World Finance News Corp.
http://wfn1.com/
& the radio show "CEO Money" airing daily on IHeart's Talk Radio 1190 AM Dallas/Fort Worth.
CURRENT CAMPAIGN EXPECTED TO REACH 7 MILLION INVESTORS OVER THE NEXT 30 DAYS

(3)

(0)
---