Is Financial Inflation Raging?


Post# of 5411
Posted On: 11/10/2017 9:52:56 PM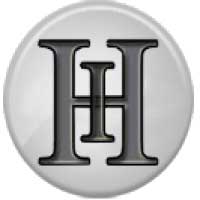 Is Financial Inflation Raging?
Nov. 7, 2017
https://seekingalpha.com/article/4121384-fina...ion-raging
Summary
Inflation remains below the Fed's and ECB's 2% target rate.
The outgoing Chair questions inflation measures.
Stocks on fire - equity inflation.
Bitcoin explosion - digital inflation.
How long before it hits commodities prices?
Inflation is a scourge for the world's central bankers. Perhaps the best example of the evils of the phenomenon that eats away at the value of money comes from the Weimar Republic in Germany following World War I. While inflation ravaged the value of the German currency, it also led to a dangerous political change which brought the Nazis and Adolph Hitler to power in the 1930s. There are many other examples of the perils of inflation over the course of history. Central banks, monetary authorities, and governments around the world fear the potential for the economic condition. They tend to do everything in their power to fight it before it becomes a problem and currency values decline when attacked by what is often financial cancer that is challenging to battle once it takes hold in a country.
In the aftermath of the global financial crisis in 2008, central banks led by the United States dug deep into their monetary policy tool boxes and poured unprecedented amounts of liquidity into the system to inhibit saving and encourage borrowing and spending. Quantitative easing and slashing interest rates to the lowest levels in modern history avoided deep recessions and even a repeat of the Great Depression in the United States and Europe. However, that massive dose of liquidity had the potential to ignite inflation which would require just the opposite response, as increasing rates and tightening credit is a tool to fight the decline in the value of fiat currencies like the dollar and euro. These days, the rate of inflation is low when it comes to how central banks measure the economic condition. However, when we go to the market to buy food, pay for healthcare and educational expenses, it feels like prices are anything but stable as each year it seems to cost more and more. Additionally, historically low interest rates have caused capital to flow to other markets that offer the promise of both capital growth and yield. All the while, the rate of inflation according to the U.S. Federal Reserve and European Central Bank remains below the 2% target rate. We see a tremendous amount of inflation in some parts of the economy, but the standard measure remains low begging the question, are the central banks measuring inflation the right way and will be eventually be hit by a tidal wave of factors that eat away at the value of fiat currencies?

(0)

(0)
---