MUST READ HOLY MOLY.. Friday, November


Post# of 64440
Posted On: 11/10/2017 12:31:55 PM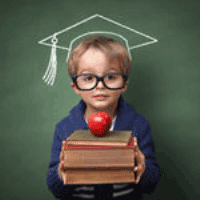 MUST READ HOLY MOLY.. Friday, November 10 2017 12:21 PM, EST IMD Companies, Inc., Files June 30, 2017 Financials and Post Record Revenues and Profits PR Newswire "Press Releases US - English"
PLACERVILLE, CA , Nov. 10, 2017 /PRNewswire/ - IMD Companies, Inc. (OTC: ICBU) Board of Directors announced today that the company's subsidiary KRSNA Minerals had record revenues of $4,616,013 and net profits of $996,490 for the second quarter June 30, 2017 . The company expects higher revenue numbers for the third quarter as well. iMD filed its second quarter financials today and expects to have third quarter financials filed by the end of next week. The company expects to be fully current with OTC Markets next week as well. The company will announce Third Quarter Financials once filed.
KRSNA Minerals is expanding operations on its mines because of additional purchase orders from Hong Kong based company for 5,000 Metric Tons of Magnesia Chrome Powder and 40,000 Metric Tons of Iron Ore increasing the purchase order to approximately 70 million dollars . Because of the additional orders the contract had to be extended to two years for delivery. The company is looking to ship its second order of 10,000 metric tons of Chrome Powder as first order was shipped last quarter. Mining Operations are moving forward on all orders.

(0)

(0)
---