Strategic Acquisition Enables Grey


Post# of 38
Posted On: 10/31/2017 5:38:40 PM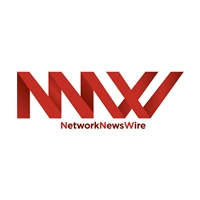 Strategic Acquisition Enables Grey Cloak Tech, Inc.'s (GRCK) Development in Two Industries
- Through its acquisition of Eqova Life Sciences, Grey Cloak has successfully entered the CBD oil industry
- At the same time, the company remains focused on furthering the effectiveness of its digital advertising fraud prevention software
- Both the CBD oil and the digital marketing fraud prevention markets are expected to grow exponentially throughout 2018
On October 24, 2017, Grey Cloak Tech, Inc. (OTCQB: GRCK) announced a 100 percent acquisition of Eqova Life Sciences – a renowned manufacturer of a wide range of hemp oil products. The company sent a letter of intent pertaining to the acquisition in September. Eqova, a company located in Denver, develops clinical-grade full spectrum hemp oil products and it distributes via partnerships with licensed medical practitioners.
According to official reports, Eqova has CBD inventory worth approximately 150,000 dollars in retail value. Grey Cloak announced that the inventory will be sold by the end of 2017. The company's extensive partnership network is the one factor that will contribute to the fast completion of commercial transactions.
The strategic acquisition of a medically-focused CBD company comes at a time of exponential market growth. The Hemp Business Journal reports that the CBD marketplace is expected to experience growth of 700 percent by 2020 (http://nnw.fm/O9Ajo). This means that the sales volume by that year will be 2.1 billion dollars.
Another report by the Brightfield Group suggests that massive growth can be expected in as little as three years. The report presented by Forbes states that CBD sales reached 170 million dollars in 2016 (http://nnw.fm/1Qbz4). The compound annual growth rate is 55 percent, which means that the billion-dollar mark will be breached in less than five years.
Eqova's acquisition enables the hi-tech company to begin its rapid evolution in a completely new industry. Until the completion of the Eqova deal, Grey Cloak primarily specialized in the development of anti-fraud digital solutions. Founded in 2004 and operating from Las Vegas, Nevada, the software technology company develops cloud-based solutions for the purpose of detecting and preventing advertising fraud (click fraud, for example). As of December 2016, the company has a total revenue of 162.75 thousand dollars and a gross profit of 135.817 thousand dollars.
Most of the profit generated in 2016 occurred through the sale of Fraudlytic, Grey Cloak Tech's debut product. The solution is aimed at addressing the needs of key clients across multiple commercial fields. It was developed to reduce the risk of digital advertising fraud – a prominent threat that many companies engaged in the execution of inbound marketing campaigns face.
According to the Interactive Advertising Bureau, the so-called click fraud could be costing advertisers 8.2 billion dollars per year (http://nnw.fm/Q4Lab). The cost of click fraud is projected to become much higher in the future – 50 billion dollars by 2020, the World Federation of Advertisers reported (http://nnw.fm/5IXm9).
An official corporate announcement states that Grey Cloak Tech will continue its involvement in the cloud-based software field after the acquisition of Eqova and its new development within the CBD market. The company launched Fraudlytic 2.0 in August 2016 and performance updates are being rolled out all the time.
For more information, visit the company's website at www.GreyCloakTech.com
Please see full disclaimers on the NetworkNewsWire website applicable to all content provided by NNW, wherever published or re-published:
http://NNW.fm/Disclaimer

(0)

(0)
---