NetworkNewsBreaks – Global Payout,


Post# of 178
Posted On: 10/26/2017 6:58:53 PM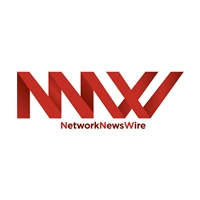 NetworkNewsBreaks – Global Payout, Inc. (GOHE) Subsidiary Ramping-Up Sales and Marketing Efforts for PotSaver Brand
Payment solutions company Global Payout, Inc. (OTC: GOHE) this morning announced that its majority owned subsidiary, MoneyTrac Technology, Inc., is currently in the process of ramping-up its sales and marketing efforts within Los Angeles County for its newly-acquired PotSaver brand. Per the update, PotSaver will be releasing its premier Los Angeles publication on January 1, 2018, to coincide with the legalization of recreational cannabis in the most populous state in the country, California. Acquired in September by MoneyTrac, PotSaver is a revenue producing community periodical and online advertising platform focused on providing listings on discounted cannabis-related products for local dispensaries and shops, particularly within the San Diego County cannabis community. The company expects to engage in a full-fledged sales and marketing campaign in order to expand the footprint of the PotSaver brand into both the Orange County and Los Angeles County markets in the coming months.
Please see full disclaimers on the NetworkNewsWire website applicable to all content provided by NNW, wherever published or re-published:
http://NNW.fm/Disclaimer

(0)

(0)
---