ABcann Global Corp. (TSX.V: ABCN) (OTCQB: ABCCF) S


Post# of 110
Posted On: 10/25/2017 6:54:50 PM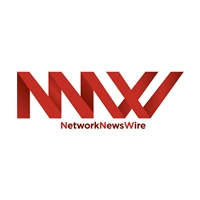 ABcann Global Corp. (TSX.V: ABCN) (OTCQB: ABCCF) Seeks to Become A 'Global Presence'
- Sees opportunities for legalized marijuana marketing in Canada, Germany, all of Western Europe and South America
- Armed with $43 million in working capital, it sees advantages for itself in product and financing
- It has a proprietary process in its indoor growing environment to control temperature, humidity and water to produce standardized, pesticide-free cannabis
ABcann Global Corp. (TSX.V: ABCN) (OTCQB: ABCCF) director Aaron Keay said in an interview with CannabisFN (CFN Media) that besides achieving greater market share in Canada, ABcann Global also sees opportunities for growth and presence in Western Europe, Germany and South America (http://nnw.fm/0SwRs). The company sells in its Canadian domestic market through its subsidiary, ABcann Medicinals, Inc.
"We're now, hopefully, going to be a global presence," Keay said in the interview. He lauded new CEO Barry Fishman and cited the important values Fishman will bring to the company. He also said the firm's organic, standardized and pesticide-free cannabis gives it an advantage in competitive marketing. It is achieved through a proprietary process of control of its indoor growing environment where everything is controlled, from temperature to humidity and watering.
A recent article, The Generational Growth Opportunity For Canadian Cannabis (http://nnw.fm/13eLv), details ABcann's marketing strategy. As one of Canada's first licensed producers, the Ontario-based company, through its subsidiary ABcann Medicinals, Inc., is competing in that medicinal cannabis market. But the global medicinal cannabis market is projected to be $142 billion over the next 15 years, said the Marijuana Business Daily (http://nnw.fm/rjCH5).
"Europe, where about a dozen countries permit sales of MMJ, is the big prize," reported Marijuana Business Daily. Keay added that Germany is seen as the "gateway" to broader opportunities throughout Europe.
In Canada, legalized recreational marijuana is another opportunity for ABcann Global in 2018. The company is armed financially to compete with the company's some $43 million in working capital raised through multiple financings.
"Unfortunately, for the Canadian companies, it is very challenging for us to do business directly into the states," he said, referring to the fact that marijuana remains federally not legal in the U.S. — the market is only opening on a state-by-state basis. So, the company plans to enter the German market specifically, and eventually all of Western Europe, with distribution and possibly cultivation. In South America, the company sees emerging markets in Brazil, Uruguay and Columbia.
For more information, visit the company's website at www.ABcann.ca
Please see full disclaimers on the NetworkNewsWire website applicable to all content provided by NNW, wherever published or re-published:
http://NNW.fm/Disclaimer

(0)

(0)
VIVO Cannabis Inc. (VVCIF) Stock Research Links



---