NetworkNewsBreaks – InMed Pharmaceuticals, Inc.


Post# of 85
Posted On: 10/25/2017 4:17:48 AM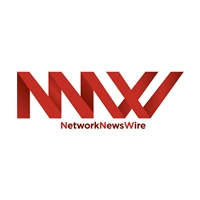 NetworkNewsBreaks – InMed Pharmaceuticals, Inc. (CSE: IN) (OTCQB: IMLFF) Highlights Positive Pre-Clinical Data Related to Biosynthesis Platform
Preclinical stage biopharmaceutical company InMed Pharmaceuticals, Inc. (CSE: IN) (OTCQB: IMLFF) this morning announced results from a study co-sponsored by InMed and the University of British Columbia. Notably, this study is the first ever to report hydrogel-mediated cannabinoid nanoparticle delivery to the eye resulting in enhanced drug uptake via the cornea and lens. "Importantly, this study offers further validation of InMed's capabilities in moving the science of cannabinoid pharmaceuticals forward," Eric A. Adams, president and CEO of InMed, stated in the news release. "Results like this, combined with our expanding patent portfolio and list of publications, on-going R&D, and renowned scientific team and collaborators demonstrates our depth of know-how and supports our trajectory to becoming an industry leader." Per this morning's update, the study also validated InMed's capacity to conduct a wide spectrum of drug development activities, including biosynthesis of a cannabinoid using a novel E. coli-based system, packaging of the cannabinoid as a nanoparticle, formulation of a cannabinoid drug candidate into a novel, tissue specific delivery vehicle and confirmation of drug delivery and diffusion into a target tissue.
Please see full disclaimers on the NetworkNewsWire website applicable to all content provided by NNW, wherever published or re-published:
http://NNW.fm/Disclaimer

(0)

(0)
InMed Pharmaceuticals, Inc. (IMLFF) Stock Research Links



---