SLSDF Company Background Select Sands Corp.


Post# of 28
Posted On: 10/23/2017 5:46:44 AM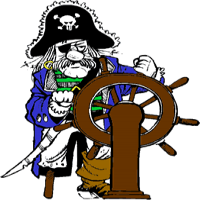 SLSDF
Company Background
Select Sands Corp. is an industrial silica product company. The Company's primary business is an advanced-stage silica sand project located in Arkansas, United States. The Company is focused on developing silica sand project to enable commercial silica sand sales to industrial and energy customers. The Company has interest in approximately 520-acre silica sand Sandtown property. The silica sand Sandtown property is an advanced-stage commercial silica sand exploration prospect underlain by the Ordovician St. Peter sandstone formation. The Company's Gold Exploration Project is located approximately 45 kilometers northeast of La Ronge, Saskatchewan, Canada. The Company's Old Cabin Gold Project is located in south-central Jacobson Township, District of Algoma, approximately 50 kilometers northeast of the town of Wawa, Ontario, Canada and approximately 20 kilometers southeast of the town of Dubreuiville. Old Cabin Gold Project is located within the Sault Ste. Marie Mining Division.
http://www.selectsandscorp.com/
The pps is at 0.3933 as of this post.

(0)

(0)
---