Delighted by Dessert Hummus Seen On Shark Tank


Post# of 285
Posted On: 10/14/2017 10:28:43 AM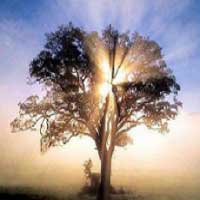 Delighted by Dessert Hummus Seen On Shark Tank 10-15-2017
About Us: Our Founder's passion lies in creating high-vibrational foods infused with frequencies of love, abundance, compassion & service. With our intentionally-created dessert hummus , we believe we can contribute to humanity & the planet in a massive way.
Image:
https://cdn.shopify.com/s/files/1/0846/6698/f...1493004988
Mission: Delighted By's mission is to inspire people to spread their glitter. In other words, to be the light they are out in the world. When Makenzie Marzluff launched Delighted By Hummus, she knew it was so much bigger than just dessert hummus. From the beginning, Makenzie's intention was to allow Delighted By to be an example of how delightful life on earth is when you're in alignment with the gifts (glitter!) you came to give.
Company ethos: Delighted By Hummus operates as a conscious enterprise beyond the simple focus on 'triple bottom line.' We intend to have positive impact on humanity and the planet by aligning with our core values daily.
We have set out to be a part of the shift in the food industry. From our conscious production methods, to the family-oriented team relationships, we never sacrifice our alignment for distribution growth.
Website:
https://delightedbyhummus.com/
Facebook:
https://www.facebook.com/delightedbyhummus/
Twitter:
https://twitter.com/DBdesserthummus
More From Shark Tank:
https://investorshangout.com/Shark-Tank-87627/

(0)

(0)
---
DISCLAIMER

I am the Founder/Owner/Admin of Investors Hangout.

Myself nor any admins at InvestorsHangout.com Trade Stocks.
My YouTube videos are for informational purposes only!

ALWAYS do your own research before
buying any stock! Don't buy a stock just
because someone said so!

I am NOT Compensated For My Videos!

I do YouTube videos to help others get a better understanding on how to look at the market.