InMed Pharmaceuticals, Inc. (CSE: IN) (OTCQB: IMLF


Post# of 84
Posted On: 10/09/2017 5:04:47 PM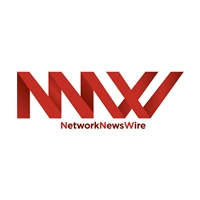 InMed Pharmaceuticals, Inc. (CSE: IN) (OTCQB: IMLFF) Paving the Way as Biosynthesis Promises to Revolutionize Drug Development
- Forbes predicts medical marijuana sales to reach $13.3 billion by 2020
- Biotech/pharma market could surpass $20 billion by 2020, per estimates from Viridian Capital Advisors
- InMed's biosynthesis process uses DNA and E. coli to produce cannabinoids that are identical to the 90+ found in nature
- The company's pipeline drugs, focusing on rare dermatological diseases, glaucoma and topical pain treatments, are advancing toward clinical trials
There may be many companies exploring cannabinoid biosynthesis, but one in particular stands out. InMed Pharmaceuticals (CSE: IN) (OTCQB: IMLFF) has created a revolutionary process that is poised to impact the cannabinoid market. It's just one of several companies mentioned in a recent industry article (http://nnw.fm/U2VMf) that are actively engaged in the race to synthesize the 90+ known cannabinoids in their natural forms.
InMed's process involves using the genetic material of naturally occurring cannabinoids. By introducing their DNA in a controlled laboratory setting, scientists can create compounds that are identical to those found in nature. Each cannabinoid has the same chemical makeup as its natural counterpart. The difficult, expensive and time-consuming challenges of planting, growing and harvesting cannabis, and then extracting the individual cannabinoids for medical use, are greatly diminished. Biosynthesis also eliminates the need for fertilizers and pesticides that can be toxic to people and harmful to the environment.
Cultivating cannabis plants also requires a great deal of manpower, not to mention resources such as electricity and water. Biosynthesis not only promises to reduce the time and effort required to extract cannabinoids; it also has the potential to expedite drug development. InMed's approach in this area was highlighted in a recent article (http://nnw.fm/of7K3) in which its E. coli-based biosynthesis platform and the potential ability to tap into the medial benefits of every cannabinoid are noted. The E. coli-based expression system utilizes an optimized gene construct to maximize production.
The company is exploring the potential in the dermatology field for its INM-750 drug candidate for epidermolysis bullosa. Cannabinoids have shown positive results in pre-clinical testing, addressing the major hallmarks of the disease, including wound healing, pain, itch, inflammation and antimicrobial control. Of particular note are the encouraging results that show INM-750 as having the potential to modulate keratin levels, which, if successful, may modulate the course of the disease itself, a game changer for patients and for the company. InMed is also conducting testing for its ocular treatment, INM-085 for glaucoma, and pain therapy with INM-405. Capable of reducing intra-ocular pressure and protecting nerve cells and tissues in the eye, INM-085 has a proprietary delivery system, a hydro-gel, that has been engineered as a specific delivery vehicle for ocular disease.
However, the company isn't only being touted for its biosynthesis process and drug development. It has also developed a proprietary bioinformatics system. This computer-based drug/disease targeting tool enables researchers to identify cannabinoids suitable for treating specific conditions based on drug structures, protein-protein interactions, gene regulation, cell signaling and other biological processes. This approach has been validated in advanced pre-clinical models of disease for InMed's several development programs.
The company's research focus extends beyond skin, eye and pain treatments. It is also studying the potential effects of cannabinoids on nervous system disorders such as Huntington's disease. Cannabinoid research is taking place at several institutions in respiratory science, with ongoing studies into possible asthma and chronic obstructive pulmonary disease therapies. Other advances in cannabinoid science include the potential for treating diabetes, obesity and other metabolic conditions. Thus, InMed's biosynthesis process may play an integral role in advancing drug development both internally and with other entities by making specific compounds readily available for research and commercialization.
For more information, visit the company's website at www.InMedPharma.com
Please see full disclaimers on the NetworkNewsWire website applicable to all content provided by NNW, wherever published or re-published:
http://NNW.fm/Disclaimer

(0)

(0)
InMed Pharmaceuticals, Inc. (IMLFF) Stock Research Links



---