PR - Lost Circulation Material


Post# of 774
Posted On: 10/06/2017 2:05:41 AM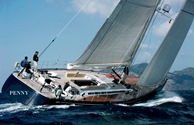 PR - Lost Circulation Material Provisional Patent
Hemp, Inc. Announces Filing of Provisional Patent to Create Environmentally-Friendly Lost Circulation Material and Spill Absorbents
SPRING HOPE, NC--(Marketwired - Oct 5, 2017) - Hemp, Inc. (OTC PINK: HEMP), a global leader in the industrial hemp industry with the largest hemp mill in the western hemisphere, announced today the filing of a provisional patent Oct. 2, 2017 for methods of processing plants for the production of fiber for industrial use.
Industrial Hemp Manufacturing LLC, a wholly owned subsidiary of Hemp, Inc., produces loss circulation material (LCM) and spill absorbents for the oil and gas industries. In oil or gas well drilling, loss circulation occurs when drilling fluid flows into one or more geological formations instead of returning up the annulus. Loss circulation can be a serious problem during the drilling of an oil well or gas well. The provisional patent covers Hemp, Inc.'s process, which dramatically reduces the time, cost, and energy required to create LCMs and spill absorbents using natural plant materials - resulting in a higher quality product for the oil and gas industries.
"We have created a green solution for LCMs," said David Schmitt, COO of Hemp, Inc.'s subsidiary, Industrial Hemp Manufacturing, LLC. "While there are numerous LCMs on the market to choose from, we are confident our proprietary blend of plant materials will further position us as industry leaders in the space. Having the largest hemp and kenaf processing and manufacturing facility in North America allows us to meet the very high demand the oil and gas industries have for LCMs."
"We are committed to creating environmentally-friendly products in our state-of-the-art 85,000 square foot facility," said Hemp, Inc. CEO Bruce Perlowin. "Hemp, Inc.'s operation positions North Carolina on the forefront of America's industrial hemp revolution."
The provisional patent is applicable for about 10 different plants. The provisional patent is good for one year and during that time Hemp, Inc. plans to complete the application for a process patent.
Read Full PR...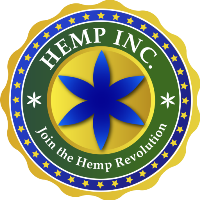 (0)

(0)
---