FNHI: Up-listing/PP & Tiny SS (post


Post# of 416
Posted On: 10/04/2017 1:54:18 PM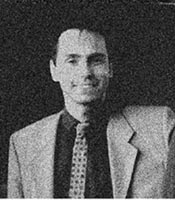 FNHI: Up-listing/PP & Tiny SS (post retirement)updates
Brilliant-diluted Share Structure:
Authorized Shares 300,000,000 a/o Oct 03, 2017
Outstanding Shares 125,787,240 a/o Oct 03, 2017
http://www.otcmarkets.com/stock/FNHI/profile
Franchise Holdings International, Inc. Defers Private Placement Offering
TORONTO, ON -- (Marketwired) -- 10/04/17 -- Franchise Holdings International, Inc.(FNHI), the parent company of Truxmart LTD Inc., an innovative manufacturer of high quality, functional, and aggressively priced tonneau covers for the light truck market, has delayed its previously announced $1,000,000 private placement for inventory and revenue development. Steven Rossi, CEO of FNHI, believes "it can bring better shareholder value by raising capital in the near future when market conditions are better." The planned new capital raise will target between US $1,000,000 - $2,000,000. It will occur after FNHI achieves the following:
Becomes current by filing Q1, Q2, and Q3 reports before the end of November, 2017
Resumes & Completes listing on the Canadian Stock Exchange (CSE), with GunPowder Capital
Relists with OTC:QB (with Blue-sky monitoring)
"Our market continues to grow rapidly," Rossi commented. "Consumers, retailers, dealers, and distributors need an alternative to the present market leaders. As a result, the demand for our tonneau covers is overwhelming and requires new capital to meet it globally. Once we become current and achieve the CSE listing and OTC:QB quotation we will be ready to raise and deploy new funds and begin to achieve our highly ambitious growth plans and targets."
Accredited investors interested in investing with FNHI can sign up in advance by visiting www.investfnhi.com, where there will be further details.
recent Mediacoverage:
https://seekingalpha.com/instablog/822743-ris...-worksport

Social Media:
https://twitter.com/thehonest_ceo

(0)

(0)
---